Ziggy Marley has always supported initiatives geared towards saving the earth. He will get another chance to broadcast his love for mother nature when he takes to the stage to perform at Nat Geo's Earth Day Eve 2021 streaming concert on Wednesday, April 21.
The eldest child of reggae legend Bob Marley and Rita Marley, the renowned artist, told AP News that any time he is needed for such a worthy cause, he would make himself available.
"Any time they call me, I'm there for this. Any time they want me," he said while speaking from Los Angeles. Even though things will look a bit different because of the pandemic, he is confident that the message of conservation can still get out. "Everything is being done a bit different, but we're still doing it, which is the main point," he continued.
Ziggy Marley joins a star-studded cast of earth-conscious artists like Willie Nelson, Yo-Yo Ma, Angélique Kidjo, AURORA, José González, Maggie Rogers, Rostam, and Valerie June. Pop group My Morning Jacket is also expected to release a new video along the same theme. Marley believes that music is key in getting the message out globally.
"We're making art to make a change and challenge the status quo. We need more art like that in this time. We need more music like that. We need more artists like that. So I am just happy that we are using art in that way," he said.
Marley will perform "I Don't Wanna Live On Mars," which is off of his 2014 album Fly Rasta. The song seems apt for delivering a message about the current situation on earth and how quickly it needs to be corrected.
"Whatever happens to this planet is going to happen to us all. It's not going to happen just to the rich or just to the poor. It's going to happen to us all – the good and the bad," he continued.
The Earth Day concert will be hosted by Jessica Nabongo. It is carded for tomorrow and begins at 8:30 p.m. ET/5:30 p.m. PT on National Geographic's YouTube channel and website. There will also be an after-party on social media platform TikTok hosted by Jayda G. Her set will be accompanied by visuals from the Disney+ series Earth Moods.
Share this:
The philanthropic nature of Bounty 'Warlord' Killer has been kicked into full rev over the past few years, and the deejay is continuing his humanitarian efforts with his latest shipment of electronic tablets to the Seaview Gardens community.
The target of his April 15, 2021 initiative was the Seaview Gardens Primary School, which supports the youths in the Kingston community, so many of dancehall's greatest entertainers are proud to call their hometown. The likes of Shabba Ranks, Dexta Daps, Elephant Man, and Bounty Killer are only a few of the artists the gritty streets of this inner-city community have produced.
During the handover ceremony, Bounty told Vice-Principal Keisha Heslop-Pessoa, "I was raised half of my life in Seaview Gardens and I was here from this school was made… I have close relationships with my community. When it comes to giving back and charity, my community is always a first priority."
Bounty Killer's latest effort to gift 40 tablets as a part of his "Each one, Teach One To Reach One" effort is exactly why the deejay has been dubbed the 'Poor People Governor' by his fans. The initiative was spearheaded by Killer's longtime manager Alexander "Bankey" Giscombe, under the simple but effective mission of the Bounty Killer Foundation, which is to tend to the less fortunate and the disabled. Sadly, this has been the reality for many Jamaicans, a fact which has been intensified by the lockdown measures implemented by the island's government to curb the spread of Covid-19. This has also severely affected the country's educational system, as parents and government scramble to equip the nation's youth with devices to participate in online classes.
View this post on Instagram
"We have about 60 percent of students that are online because what we hear now from students is that we don't have a device or we don't have any data. So that is one of the problems. So now, since there are no face-to-face classes and it is purely online, we have to be reaching out to students," said Heslop-Pessoa while speaking to The Star.
Bounty Killer's efforts have also been witnessed in other communities across the island. The community of Mountain Pass, Palm District in Linstead St. Cathrine welcomed the entertainer's son Javar Price, who was photographed handing out a $75,000.00 check to the community outreach officer, Ms. Dawn Dalhouse. Bounty has also provided financial assistance to community-based inventors, struggling single mothers, and operators of private orphanages.
"After only a few years since being launched, I'm very proud of the works that my foundation has done and been doing so far, One of the most active foundation today, Thanks to our directors secretary donors and volunteers for doing a spectacular job, As we look forward to continue helping in the coming future," the "Fed Up," deejay wrote in a recent Instagram post.
Share this:
Kevin Durant says the entire Brooklyn Nets team listens to Lil Baby in the locker room and he's the only one trying to keep Drake alive.
Kevin Durant is not only well known for his exploits on the court but for his superb taste in Hip Hop as well. According to his critical analysis, the Brooklyn Nets All-Star forward believes that Lil Baby is the best in the game right now.
That's quite the endorsement from someone considered a Hip-Hop connoisseur. He made the comments when he appeared as a guest on the Million Dollaz Worth Of Game podcast hosted by Philadelphia rap artist Gillie Da King and Wallo267. The 32-year-old NBA star popped in on their "KD" Episode 109 premiere on YouTube, which aired last Sunday (April 18).
When Durant is asked about which artists get the most play in the locker room playlists when he first made his debut in the NBA in 2007, he shared that at that time, it was Young Money star Lil Wayne. He said that was mainly because Weezy was "the guy" on top from 2002 to 2012. He also mentioned Wayne's prolific protégés, Nicki Minaj and Drake.
However, when it comes to nowadays, it has to be Lil Baby, he added. He said the rapper helps the team to boost their energy before a match. However, he did say that he is still a big fan of Drake personally.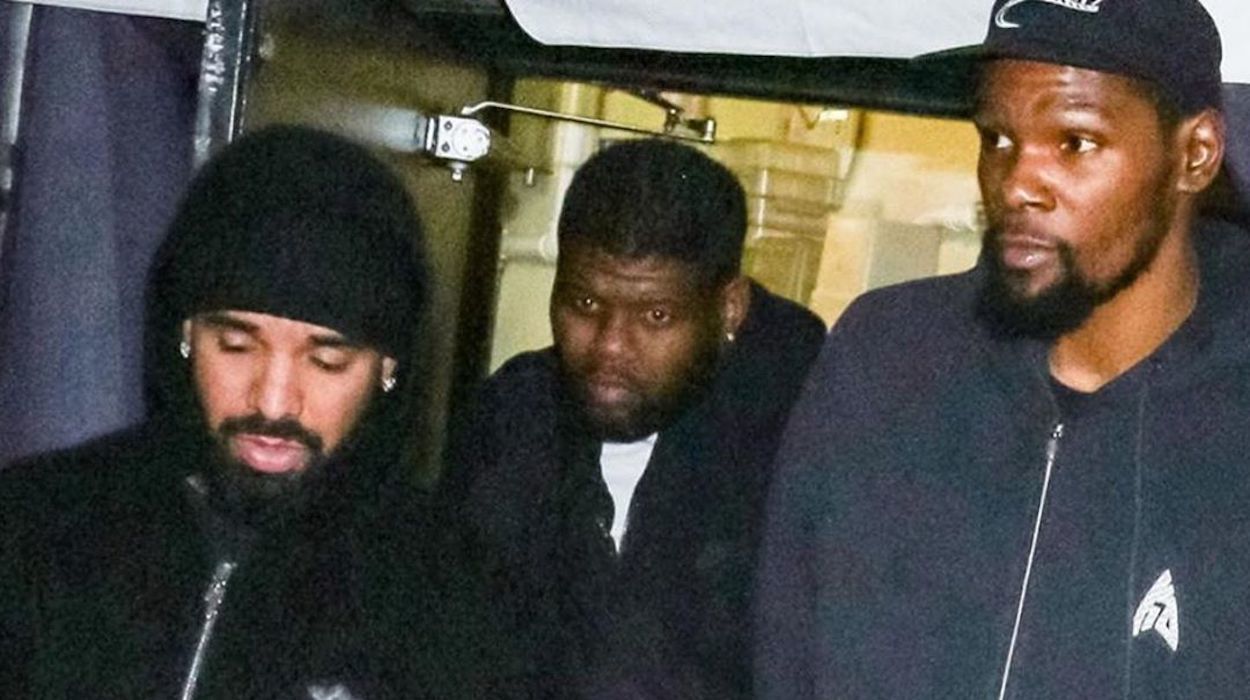 "When I go to the locker room, it's mainly Lil Baby, everyone in our team is like Lil Baby is the best rapper out," Durant said. He added: "I am the one who keeps loving Drake. I drop a joint together, those two right now taking over."
Lil Baby is no stranger to love from the NNBA and is also a close friend of Brooklyn Nets All-Star guard James Harden. Harden infamously skipped the beginning of his former team's Houston Rockets 2020-21 preseason training camp in December 2020 to attend Lil Baby's birthday party instead.
You can check out the interview below.
Share this:
I want my innocence back
And if you can't give it to me
I will cut you down
And I will run you through
With the dagger you sharpened
On my body and soul
Before you slit me in two
And then devoured me whole
I want my innocence back
I want my innocence back
I want my innocence back
I want my innocence back
And if you can't pacify me
I will break your bones
You think I'm bluffing, just try me
I will never forget
The words you used to ensnare me
Till my dying day
You'll suffer for this, I swear (I swear)
I want my innocence back
I want my innocence back
I want my innocence back
And I demand
You put my heart back in my hand
And wipe it clean
From the mess you made of me
And I require
You make me free from this desire
And when you leave, I'd better be the innocent
I used to be
I want my innocence back
I want my innocence back
I want my innocence back
Paralysed by my envy of the night
I am lost without you here and outside it looks like rain
For the last time, I bleed myself dry tonight
And nothing I could ever write, will help you understand this life
There's so much beauty when your eyes lay lost in all the city lights
The wax will drip as so as blood, romance is dead and all is lust.
You are the water in my lungs, we've lost it.
We are all alone.
Paralyzed by my envy of the night
I am lost without you here and outside it looks like rain
Tonight I bleed myself dry, I bleed myself dry, I bleed myself dry
And nothing I could ever write, will help you understand this life
There's so much beauty when your eyes lay lost in all the city lights
The wax will drip as so as blood, romance is dead and all is lust.
You are the water in my lungs, we've lost it all
Just another day with two empty hands / Drag me through gravel / Take me far from here / Too tired to use my wins / Just do not forget me / Breathe your arson breath / Kiss my cyanide lips / Bliss from a dead embrace / This is how we put an end to each other / Beg for yours / Beg for mine / Bleed again and I give in / Open your mouth / Open my arms / Apologetic death / I'm sorry that it had to come to this / I have grown so sick of this plague of insecurities / I can't trust myself to help myself / And these razors beg for skin / I dance in cold seasons / Numbs hands from distant touch / It's not supposed to hurt this much and I don't know why / This had to be such a game of bleeding thoughts / It's too f*cking hard to think about / Memories built from glass / I see you in my dreams more often / Eyes piercing mine / Dead weight, dead stare / Dead to the point that I cannot care / That you, that I / Watch each other bleed and love to cry / Fell in, fell out / Begged on broken knees and a swollen mouth / Held hands, held up / Took everything I have to give and then you gave up / It's probably not as bad as it seems / I am just stuck in my own worst dreams / The ones where you rip my heart from my chest / Come back for a kiss and burn what's left / What a goddamn nightmare / I'm still awake / In my own hell / This is not where I die for you / This is where i stop crying over you / I can't walk away / I'm bound here by hope / Tied here by memories / They hold me steadfast / Drown me in oceans of your failing hands / Subtle and delicate we live this dance / Motions of porcelain / Whispers to the stars / What has brought me this far / It was not supposed to be this hard to breathe
Everybody's somebody's fool
The world is the biggest school
As you live, you learn though a torch will burn
Everybody's somebody's fool
You go through life making fools of others
Prentending you're giving them love
But remember sister or brother
You all have to answer to the one up above
It's beautiful to watch love begin
But oh so sad when it ends
As you go through life remember this rule
Everybody's somebody's fool
It's beautiful to watch love begin
But oh so sad when it ends
As you go through life remember this rule
Everybody's somebody's fool
(lyrics: Bart)
Closed before ages on the other side of the defined
Where black planets circulate without a goal
Where the births of creatures lie
Fettered with sorcery they never die
When the stars reach the proper place
In the Cycle of eternity
And the world is prepared for their arrival
They will emerge from the gaping chasm of dark dimension
Forgotten black flames will burn again
The battle hymn echoes in my soul
Free from fetters of the ancient magic
I wander boundless times and spaces
My name is eternal
Spoken turns into…
Damnation
lead: LES
lead: BART
lead: LES
lead: BART
Lil Wayne is officially off the market after tying the knot with model Denise Bidot.
The Young Money rap legend shared the news via Twitter on Tuesday (April 20), shocking his fans when he told them that he's the "happiest man alive." In case you see Lil Wayne trending on social media, this is the reason why. "Happiest man alive! Today is the beginning of our forever. Forever?? Forever, ever?? FOREVER EVER!!!!! The Carters," Weezy tweeted.
While Lil Wayne did not reveal who did he got married to, he recently rekindled his relationship with Denise Bidot following their split earlier this year. Last week, Weezy shared a short video of his girlfriend on the beach sitting beside a heart drawn in the sand with both their names in the middle of it. "Let's spell our names in the sand and draw a heart around it," he raps.
Happiest man alive! Today is the beginning of our forever. Forever?? Forever, ever?? FOREVER EVER!!!!! The Carters.
— Lil Wayne WEEZY F (@LilTunechi) April 20, 2021
Despite what many saw and confirmed as a split between Lil Wayne and Denise Bidot a few months ago, it seems the two lovers are simply unable to keep away from each other and have since rekindled their romance.
Over the weekend, the rapper and his model girlfriend proved that there was still fire in the relationship when they had a cozy, beachside getaway. It was the short video of a heart drawn in the sand that made it clear this was not a friendly outing. The symbol of love was "sand crusted" with their names, "Denise & Dwayne," and was displayed on Wayne's IG story for the world to see.
The couple has been together for a little under a year now. Since making their relationship public, the pair have been very open about their feelings for each other, with regular public displays of affection. News first broke of possible friction between the two after Lil Wayne endorsed former US President Donald Trump as Denise did not seem too pleased about his stance. A seemingly official split, confirmed by their actions to unfollow each other on social media, came shortly after that incident.
However, time has a way of healing all wounds, and by all indications in the recent video, the couple is very much in love. This the first in the past few months that the couple has been seen together, and along with hopes of a comeback for his signature groomed dreads, some fans are also hoping that their relationship is also making a strong comeback.
Congrats to Lil Wayne and his new bride Denise Bidot.
Share this:
Danileigh is reportedly pregnant for her ex-boyfriend DaBaby amid a new video.
"Dominican Mami" singer DaniLeigh gives fans new mommy vibes after a recent video of her chowing down some food surfaces online. Naturally, fans have already begun to assume that her unconfirmed pregnancy is with the only man she has been linked to in the past few months, non-other than her 2020 fling DaBaby.
The two connected on "Levi High" and went on to spend much of the early parts of the quarantine together. They would go on to make their relationship official much later in the year, this after DaBaby dillydallied between her and his baby mother MeMe. The rapper would also welcome a brand new baby girl in the year. However, it's still unclear just how that affected his relationship with his "Yellow Bone" princess.
Sadly, the two called it quits following the release of Dani's controversial track in which she explains that "Yellow bone that's what he wants (What he wants, what he wants)." The singer faced severe backlash from fans who bashed her for what many considered were "colorist" statements. It's no wonder she has since taken a break from social media to allow the dust to settle, but that has not stopped her from continuing to make headlines.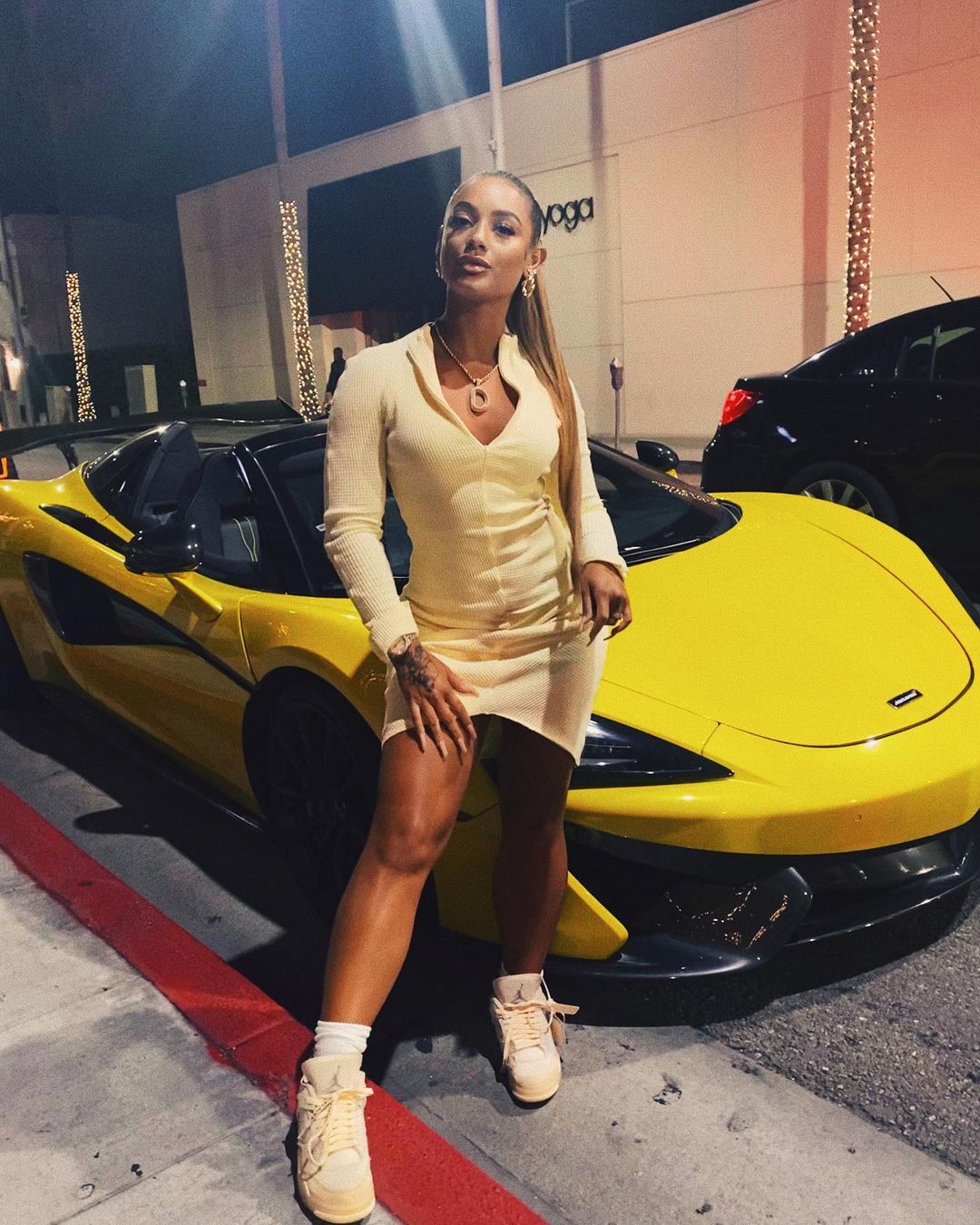 Danileigh | IG
Throughout the first verse of her "Yellow Bone" track, the Dominican singer also explained, "When he shoots, he don't miss," presumably also about DaBaby. Fans believe that her words have come to pass, and her followers could now be singing one of Wiz Khalifa's biggest tracks, "Black And Yellow," as a way to signify their first child together.
These assumptions were made earlier this year, but a recent video of her hanging out with Timbaland and other big wigs in the industry has reignited those pregnancy rumors. Throughout the short clip, Dani is seen sporting an oversized shirt, yet it's not enough to hide what seems like her protruding midsection. Her comments about sampling food from every inch of the extra-long table have also led fans to assume that she must be eating for herself and a Lil DaBaby.
Neither Dani nor DaBaby have confirmed the arrival of a little one, so it's still guesswork at this point. Nevertheless, this is one thing time will surely reveal.
View this post on Instagram
Share this:
Yeah I got up this morning : I was feeling awful bad
I was thinking about the good time mama : mmm Lord me
and my baby once have had
Babe I woke up this morning : I looked down the road
I think I heard my wild cow mama : when she begin to
low
If you see my wild cow buddy : please tell her [hurry,
come back] home
Lord I ain't had no milk and butter : since my wild cow
been gone
I'm going to the bottom : just to hear my wild cow moan
If she moans so lonesome : I'm going to bring my wild
cow home
My wild cow got a horn : just long as your right arm
She yields so much milk and butter : I hate to see my
wild cow leave home
It take a ??? to roll : and a rocking chair to rock
The girl I'm loving : she talk that old baby‑talk
Lord I don't feel welcome : I say nowhere I go
Lord I said good girl I'm loving : she done drove me
away from her door
You can read out your hymn book : you got your Bible
too
Fall down on your knees : ask the good Lord to help you
Because you going to need : you going to need my help
some day
You won't quit your running around woman : please quit
your lowdown ways
Lord I went home at night : I looked out my door
There some other man had my wild cow : she could low
If you see my wild cow : please drive her back home
Lord I ain't had no milk and butter : since he stole my
wild cow and gone
Now good morning : blues how do you do
I cried all night long Lordy : and I can't get along
with you
[Verse 1]
Vso chto bylo – mir mezhdu nami
Pomnit vsemi ognyami gorod, gorod
No ty ryadom ten'yu ostalsya,
K serdtsu tikho podkralsya kholod, kholod
Ya zakrichu (Ya zakrichu)
Ya ne khochu (Ya ne khochu)
Ya ubegu (Ya ubegu)
Ya ne mogu (Ya ne mogu)
[Chorus]
Vso otdala, sebya v zerkale razbila
Vidish', bol'she menya net
Tvoi slova za zhivoye zatsepilo
A ya ushla v otvet
Vso otdala, sebya v zerkale razbila
Vidish', bol'she menya net
Tvoi slova za zhivoye zatsepilo
A ya ushla v otvet
[Verse 2]
Tak nebrezhno padali zvuki
Serdtse slozhnaya shtuka vse zhe, vse zhe
Snova osen' tyanetsya k yugu
Vremya khodit po krugu tozhe, tozhe
Ya zakrichu, ya ne khochu
Ya ubegu, ya ne mogu..
[Chorus]
Vso otdala, sebya v zerkale razbila
Vidish', bol'she menya net
Tvoi slova za zhivoye zatsepilo
A ya ushla v otvet
Vso otdala, sebya v zerkale razbila
Vidish', bol'she menya net
Tvoi slova za zhivoye zatsepilo
A ya ushla v otvet
Michael Williams, one of R. Kelly's associates who was charged with arson after he set fire to a car belonging to Kelly's ex-girlfriend who is testifying in the case, pleaded guilty when he appeared in court on Monday.
Williams, who is said to be a relative of Kelly's former publicist, is facing a minimum of five years imprisonment when his sentencing comes up in October. In June 2020, the car of Kelly's ex-girlfriend Azriel Clary was torched and badly burnt. Nobody was in the car or hurt from the incident. Clary claims that it was all an intimidation tactic for being an accuser in the rape trial of R. Kelly.
Clary, who went to live with the singer when she was 17 years old, says that she was sexually and physically abused by the R&B singer, whose real name is Robert Sylvester Kelly. On social media, Clary had posted a photo of the badly burnt car and said that she was lucky to be alive since she believed that Williams intended to kill her and her family.
"So this is me at my lowest…someone not only set my car on fire at 3 am but they also made a gas line around my entire house, with intentions to burn my entire home down," she said. "it was something that was premeditated, but the fact that someone would go to that extreme to harm me is sickening," she said.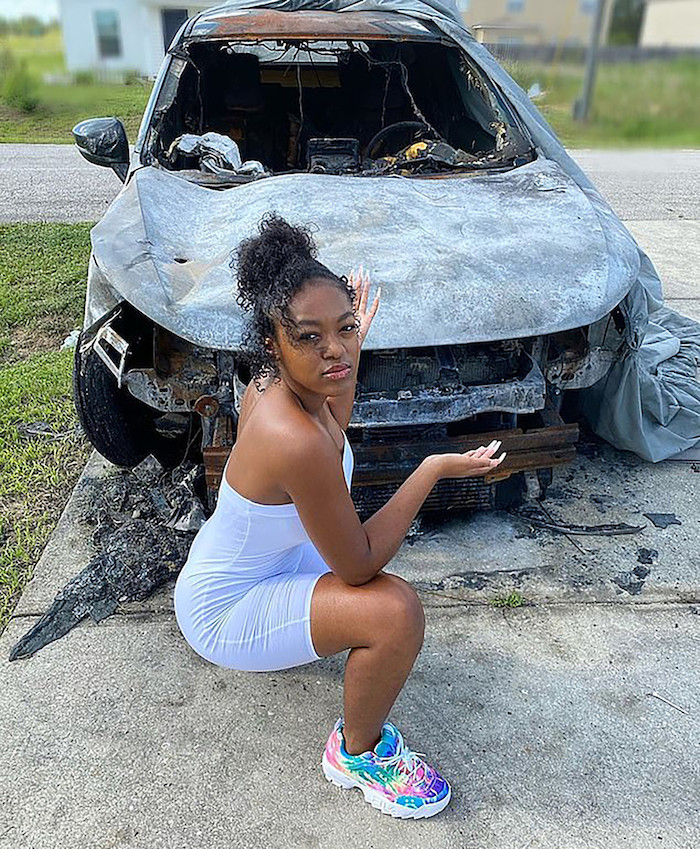 Williams, who took a plea deal for a reduced sentence, was charged with one count of arson. A witness tampering charge was dropped as part of the deal.
Williams was arrested as a suspect after police found records from Google that he had looked up Clary's address in Florida using a Google search right before the arson attack. On Monday, at a court hearing in New York before pleading guilty, he said, "I drove from my house in Kissimee, Florida and deliberately set a car on fire in someone's driveway."
Police say along with the Google data, they also found surveillance footage of his car without license plates driving from the area as well as found cell phone records of his phone connecting to cell towers around Clary's home location. They also found searches asking, "can you drive in Florida without a tag" and later his YouTube history, which included videos on witness intimidation and a website, "How Do Fertilizer Bombs Work," all being the key pieces of evidence against Williams, 38.
Share this:
You said everything revolves around a certain principle
You said everything depends upon our understanding of the political
My Cicciolina everything is physical
Oh Cicciolina everything's political
You're the butterfly goddess
Floating down streams of love jetting sperm fountains
Everyone wants to consume you Cicciolina
Why should I be any different?
My Cicciolina everything is physical
My Cicciolina you fill me with a boa constrictor love
Love like a fire, love like a flame
But you eliminate, yes you eliminate
There she goes again floating down those lovely streams of love
Those lovely streams of…
My Cicciolina everything is physical
It's all political
The murder of George Floyd last year sparked worldwide tensions and protests, but on Tuesday, April 4, the public celebrates being on the track to justice. This, after Derek Chauvin was found guilty of murder and manslaughter in George Floyd's killing.
The entertainment industry, locally and internationally, is celebrating the light at the end of the tunnel, as this signifies hope restored in the American justice system.
The Queen of the Dancehall, Spice, who was among the protesters in America last year, posted a video of her leading the march and a picture of the breaking news headline, "Jury in Derek Chauvin trial finds him guilty of murdering George Floyd." She captioned, "Guilty!! Yessssssssssssss. Say his name George Floyd. #Mood for the day let's celebrate together it's a start."
View this post on Instagram
The 'poor people government,' Bounty Killer also chimed in with a reaction to the verdict. The deejay reposted the story from The Star and captioned, "At least America has stand up once and they will have to stand up very soon again for Dante Wright too it just never seem to stop"
Bounty Killer makes reference to the April 11 fatal shooting of 20 year old Daunte Wright by police officer Kimberly Ann Potter. Reports are that Wright was pulled over by Potter and after a brief struggle with officers, Wright was shot at close range, Potter claiming she mistook her gun for a taser.
View this post on Instagram
While this is an ongoing case, George Floyd's case has been gaining the attention of the public given the ease and relief many feel at the latest update.
Rapper Guapdad 4000 took to Twitter to express the bittersweet feeling, "RIP GEORGE FLOYD I can't help but feel bitter about what is supposed to be a sweet justice… It feels belittled by the fact that it doesn't change the reason why he died… This country still suck," he wrote. Record producer, Kenny Beats shared similar sentiments in his post, "Now its time to lock up all of them George Floyd and his family will never be given justice. This is just the start of some accountability. RIP GEORGE FLOYD."
RIP GEORGE FLOYD
I can't help but feel bitter about what is supposed to be a sweet justice…
It feels belittled by the fact that it doesn't change the reason why he died…
This country still suck
— GUAPDAD 4000 (@guapdad4000) April 20, 2021
Lil Scrappy shared his relief about the verdict,  "Yessir Guilty on all counts thank God his family and our people have gotten justice, finally but let's keep pulling up for each other at all times," he said. Additionally, Ciara expressed that she was in tears after hearing the news while again paying tribute to Floyd, and Common made a declaration of this being just the beginning of justice for all.
View this post on Instagram
Cardi B tweeted, "History."
History https://t.co/xjcUYNidNF
— iamcardib (@iamcardib) April 20, 2021
YESSSSSSS!! God is good!!! ????????????? #GeorgeFloyd
— Yung Miami (@YungMiami305) April 20, 2021
Thank you Jesus! I'm in tears. May your legacy live on forever #GeorgeFloyd. ????
— Ciara (@ciara) April 20, 2021
Watch ya back Police are mad…
Stay focused.
— Ebro (@oldmanebro) April 20, 2021
?????????? https://t.co/WCx3qOQjvS
— Chevy Woods (@CHEVYWOODS) April 20, 2021
Y'all smoking on the Derek chauvin pack for 4/20 or nah???
— Meek Mill (@MeekMill) April 20, 2021
This is not the end. This is the beginning! The beginning of justice for ALL! pic.twitter.com/3IBSP9Sd68
— COMMON (@common) April 20, 2021
Rip George Floyd ??????
— Certified Speaker (@MoneyBaggYo) April 20, 2021
#GeorgeFloyd pic.twitter.com/2kHe5iKDxe
— H.E.R. (@HERMusicx) April 20, 2021
Share this:
R. Kelly has become one of the most despised artists ever since the revelation that he will have to face multiple sexual assault charges. While most of the popular opinion has been turned against him, it seems he has at least one die-hard supporter in New Jersey. The fan even went through the trouble of paying for a banner on a plane to make his or her feelings known.
The former Slaughterhouse rapper caught the fan's message and decided to share it with his followers as well as his disgust with the person responsible. Joe Budden, who seemed confused by the entire incident, recorded the moment on his phone before posting it on various social media accounts.
In the short clip, he can be heard saying: "Look at this, only in New Jersey," before adding: "Are you fucking kidding me, buddy? This is what you waste your good, hard-earned money on to see? You gotta be shitting me."
Joe Budden sees a R Kelly Banner in the sky pic.twitter.com/XcK2K93aB3
— 2Cool2Blog (@2Cool2BIog) April 19, 2021
The message that the fan paid for reads, "R. Kelly was set up for monetary gain!" Very few people share this person's sentiments as Kelly's music has been more or less canceled and is rarely played on major radio stations or networks anymore. His troubles began soon after the multi-part docuseries, Surviving R. Kelly.
Following that, he was charged with 10 counts of aggravated criminal sexual abuse in Illinois in February 2019. The "Your Body's Calling" singer was slapped with 10 federal sexual abuse and obstruction of justice charges later that year. That wasn't the end of it either as he later faced another 18 federal charges between Illinois and New York courts all in 2019. He is expected to be moved from Cook County jail to New York City ahead of his sex trafficking trial this summer, according to various media reports.
Earlier today (April 19), the New York Post revealed that an alleged R. Kelly associate, Michael Williams, copped a plea deal. He apparently admitted that he lit one of the accuser's father's rental cars on fire as he tried to silence and intimidate the family of Azriel Clary. She is one of the alleged victims, according to the docuseries, who was living under his supervision.
Share this:
Erica Banks says she and Megan Thee Stallion has no issues, in spite of earlier saying that she has not spoken to Megan since she left 1501 Certified Entertainment before blowing up as the hottest new female rapper on the scene.
On an interview on HotNewHipHop's "Rise and Grind" show, Banks answered "no" to the questions that she had not reached out to her former label mate to squash thing, and she said "no" when she was asked if she was open to that.
The snippet of the interview went viral immediately as Megan Thee Stallion fans dragged the newcomer for being in a one-sided beef while Megan could care less.
However, Banks later backtracked and said her answers were misconstrued and accused the hosts of baiting her on her Instagram.
"I knew this was bait during the interview, hence me saying 'No' to both questions," she said. "There is no beef, and me speaking about anything in regards to those questions was 'No' to refrain from my words being misconstrued like interviewers do. They can't misconstrue a one word response. Be blessed y'all."
View this post on Instagram
In January, Banks speaking with the Shade Room hinted at some possible strife with Megan Thee Stallion. When asked, she said she would collaborate with Megan Thee Stallion because, in the end, "it's all about business, it's nothing personal."
If there is beef, it could be Banks choosing to side with the Carl Crawford-owned record label 1501 Certified Entertainment. Megan Thee Stallion sued over a contract she says was "entirely unconscionable" as the vast majority of the income she earned went to the label. The label took an unjustified 60/ 40 % of her income and even went into her future streaming income. She was also blocked from releasing music which led to a court granting her an injunction barring the label from acting as Megan released several mega-hit songs, including "WAP" with Cardi B as the case went on.
Megan is now signed to Roc Nation and has seen her career shoot to the top since leaving 1501 Certified Entertainment. It's quite obvious that if any bad blood was to exist, it would flow from Banks' connection to Megan's former label. However, it doesn't seem like Banks is on Megan's radar as she is busy with her boyfriend and gearing up for summer. Megan has not responded to any of the statements made by Banks.
Share this:
REGULARLY SLEEPING SIX hours or fewer per night during middle age may be associated with a greater risk of dementia, according to a new study.
Researchers say their findings cannot establish cause and effect, but suggest a link exists between sleep duration and dementia risk.
The study suggests there is a higher risk of dementia in those sleeping six or fewer hours per night at the age of 50 to 60.
There was also a 30% increased dementia risk in those with consistently short sleeping patterns from middle to older age (from 50 to 70 years), irrespective of cardiometabolic or mental health issues (known risk factors for dementia).
Writing in Nature Communications, the authors say: "Here we report higher dementia risk associated with a sleep duration of six hours or less at age 50 and 60, compared with a normal (seven-hour) sleep duration, although this was imprecisely estimated for sleep duration at age 70."
They add: "These findings suggest that short sleep duration in midlife is associated with an increased risk of late-onset dementia."
The study indicates that sleep may be important for brain health in midlife, and future research may be able to establish whether improving sleep habits may help prevent dementia.
Nearly 10,000,000 new cases of dementia are reported worldwide every year.
A common symptom is altered sleep, but researchers say there is growing evidence to suggest sleep patterns before dementia onset may contribute to the disease.
While time spent sleeping is linked to dementia risk in older adults (65 years and older), it is unclear whether this association is also true for younger age groups.
Severine Sabia, from the University of Paris, and colleagues analysed survey data from UCL's Whitehall II study that has examined the health of 7,959 British individuals since 1985.
Participants self-reported their sleep duration, and some wore watch accelerometers overnight to confirm this was an accurate estimate.
The authors write: "Whether sleep parameters also affect late-life dementia remains the subject of debate.
"While incipient dementia is known to affect sleep–wake cycles, the extent to which sleep duration over the adult life course is associated with late-onset dementia is unclear because most studies have not explicitly considered age at assessment of sleep duration or the length of follow-up.
Our approach pays attention to both these aspects along with inclusion of a wide array of covariates to show that short sleep duration in midlife is associated with an increased risk of dementia.
#Open journalism
No news is bad news
Support The Journal
Your contributions will help us continue
to deliver the stories that are important to you
"Public health messages to encourage good sleep hygiene may be particularly important for people at a higher risk of dementia."
Dr Sara Imarisio, head of research at Alzheimer's Research UK, said: "We know that the diseases that cause dementia start up to two decades before symptoms like memory loss start to show, so midlife is a crucial time for research into risk factors.
"In this study, sleep duration was largely measured through study volunteers self-reporting their sleep duration, and while this group of volunteers was not reflective of the UK population, it does offer insight into the relationship with sleep and dementia in mid to later life.
"This study cannot tease apart cause and effect and while it suggests that persistent lower sleep duration was linked with an increased risk of dementia, it did not find an association between longer than average sleep duration and dementia risk.
"While there is no sure-fire way to prevent dementia, there are things within our control that can reduce our risk.
The best evidence suggests that not smoking, only drinking in moderation, staying mentally and physically active, eating a balanced diet, and keeping cholesterol and blood pressure levels in check can all help to keep our brains healthy as we age.
Source: http://prntscr.com/fub00u
IN EARLY 2017, the conviction of Hollywood producer Harvey Weinstein for sexual crimes (he was subsequently jailed) became the kick-off point for the MeToo movement.
The movement was a rallying moment for people – particularly women – who had experienced sexual assault, harassment and rape. 
Taking the form initially as the hashtag #MeToo, it was used as a way for people to speak out about the sexual violence they had experienced. It served to show that they were not alone, and that gender-based violence is widespread.
MeToo has continued to inspire survivors to write about their experiences online. Some do this anonymously; others use their name. 
Some choose to name the perpetrator, while others don't.
As more people turn to the internet to disclose their experience, questions have started to emerge.
Such as: what does the disclosure of sexual assault, rape or harassment mean for the survivor – and could the naming of alleged perpetrators lead to legal issues for survivors and/or social media platforms?
Are survivors turning to social media-based groups who might promise help – but not have the requisite skills or training?
The vast majority of sexual crimes are not pursued through the courts – how can the legal system better support victims?
And as these sexual crimes show no sign of disappearing, how can Irish society move towards a space where they decrease?
To take a closer look at the situation in 2021, The Journal spoke to a young man who disclosed his rape on Tumblr; the CEO of Dublin Rape Crisis Centre (DRCC) Noeline Blackwell; sexual health educator Dr Caroline West; and former High Court judge Bernard Barton.
'I wrote about my rape on Tumblr'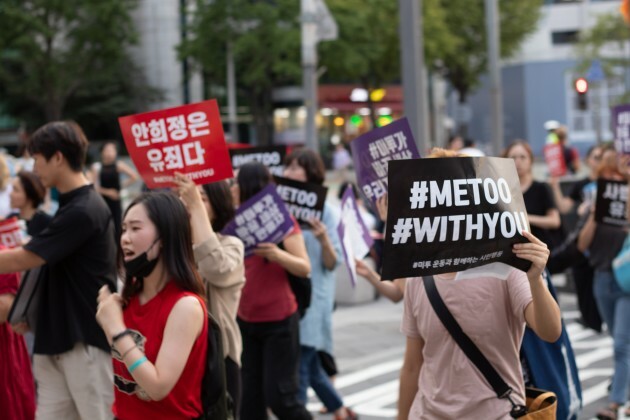 Source: Shutterstock/Socialtruant
Figures released in February of this year showed that in 2020, the Director of Public Prosecutions (DPP) ordered the prosecution of 168 people charged with rape. This was an increase from from 124 in 2019, the Irish Times reported.
This number, said Noeline Blackwell, is a "fraction" of the cases reported to the gardaí. While people might report their crime, that does not mean that they will always choose to pursue a legal case – or that the DPP believes there is enough evidence to secure a conviction. Just because there is not enough evidence does not mean a crime did not take place.
The number of suspects facing prosecution for sexual offences in 2020 also rose – to 530, from 459. Overall, numbers "have been going up over the past five years", said Blackwell.
As the numbers have risen, so too appears to be prevalence of people speaking out about their experience. "We have seen a significant step forward in the discussion around the previously very hidden issue of sexual violence," said Blackwell. 
One man in his late 20s, named Chris, spoke to The Journal about how, after he was raped by an acquaintance five and a half years ago, he wrote about the experience on the website Tumblr, (a social networking site), as a way of disclosing what had happened.
He found that writing about it online helped, particularly as he later decided not to pursue a legal case – something which he highlights is common among rape survivors. 
In Chris's case, though the encounter started off consensual, at one point he got uncomfortable and asked the man to stop. Physical force was used to keep going. 
"I think it's important to point out those things because it's a complex story, it's not the simple one that many people imagine rape to be. It's still a legitimate story," said Chris. 
He didn't approach the gardaí at first. "In the immediate aftermath I didn't think of it as assault," he explained. But six months later, while having a full STI test, he realised that it was the first time he had felt at real risk of having contracted an infection.
"That was the point I realised: I did not choose to be in this situation," he explained.
I think the night I went home from that test, I wrote the Tumblr post. It was just saying – here I am, this is something that happened to me.
As a queer man, the internet had been a place for Chris to express his queerness on his own terms. So writing a personal post about his assault "felt safe". 
I could be myself and if people see it they see it, and I don't have to deal with the sit-down, face-to-face conversation with someone. I don't want to 'come out' about what happened to me. If they want to ask questions, that's fine – I feel like I have said what happened.
He said "it's not surprising" to see more people disclosing their experiences online post-MeToo, "when so few cases are prosecuted and so few are won that people are fed up". Faced with the potential of not being able – or not desiring to – pursue a legal case, survivors can instead turn to the internet to have their story heard, and to find solidarity. 
The impact of MeToo has meant that survivors' concerns around being believed have lessened, said Chris.
Before [MeToo], there was not as much public discourse but the question was 'would you be believed'. That has flipped now. Most people expect survivors who come forward will be believed by a lot of people.
'It was – we believe it, but we still don't care'

Source: Shutterstock/Erin Alexis Randolph
The election of Donald Trump in the US helped spur Chris on further. Hearing the reports about Trump's alleged sexual misconduct had an effect on him. "As soon as the sexual assault [claims] came out, I thought: he's gone – who will vote for this guy?" explained Chris.
But, as we know, Trump was voted into power. "It's odd that something abstract would affect me but that was the point I started to talk to friends," said Chris. "[I thought,] this might be more serious than I had realised or let on."
Chris had felt that when women came forward with stories about Trump, "no one seemed to disbelieve the story had happened. It was: we believe it but we still don't care". To him, this was indicative of attitudes within society about rape and sexual assault.
In part spurred on by this, Chris rang the Dublin Rape Crisis Centre a year after his assault. As there was a long waiting list for counselling, he was seen by a therapist one year later. 
"It was only when I was at my first session with my therapist and I told her what had happened, she asked 'is it okay for you to call it rape?'… That was the first time I associated it with what happened. I was very uncomfortable."
He went to the gardaí in the autumn of 2019. The gardaí told Chris that if they were to investigate the case, they would have to take his phone off him and access all of his online accounts.
"Ultimately I reached a point where I thought: 'I don't really want my personal life to be invaded for an incredibly low chance of something happening'," he recalled.
He noted that the DPP not pursuing a case, or getting a not guilty verdict, could "be interpreted as 'nothing happened', so I wasn't willing to take that risk as well." In addition, he had concerns about going through the court system itself. 
I think also at the moment with the legal system, because it's a crime against the State – [as a rape survivor] you are a witness to your own crime, and we've heard the stories about ways people are treated.
'They feel they're on trial'

Source: Shutterstock/Salivanchuk Semen
The issue of how victims are treated in sexual violence cases was raised recently by solicitor Sarah Grace, who spoke to the Irish Times after a man was convicted of breaking into her home and violently sexually attacking her.
She has written to the Minister for Justice, Helen McEntee, to outline her concerns around how the courts interact with victims, and is due to meet with McEntee on the subject. 
McEntee was also due to meet with a rape survivor in Co Kerry, who has called for character testimonials for defendants in rape cases to be discontinued.  
Noeline Blackwell of DRCC said there can be numerous reasons why survivors don't pursue court cases.
"There is a well recognised concern that only a small proportion of those who disclose sexual offences go forward to report them to the Gardaí for prosecution. And many more will drop out of the process between the time of report and going to court," said Blackwell. 
"Because most victims know the perpetrator and may even live or work with them, there can be pressure to withdraw. People may also get so tired of the delay and the invasive nature of the investigation that they give up," she said.
Even if they stay engaged, delays and the overall air of hostility that they feel from the justice system can make it a really traumatic experience. They feel that they're not believed, and that rather than being a witness, they're on trial – without legal support and with their most intimate thoughts and actions being questioned.
This year, Minister McEntee launched a new Victims Charter website, which has a dedicated section for victims of sexual crime. Her department also launched a new strategy, Supporting A Victim's Journey.
McEntee's comments on the strategy highlight that the justice department is aware of the concerns from sexual violence survivors:
After suffering the most appalling abuse and violence, many victims feel they cannot come forward and report what happened to them. Sometimes this can be because of a fear they won't be believed, or a fear of how the crime will be investigated. Many fear how they will be treated in court: how they could be traumatised again as they seek justice. I want to remove that fear, support victims every step of the way and create a system centred around them.
Though Chris ultimately decided not to pursue a court case, he was still left with anxiety about the decision. He was "living with quite a bit of guilt, which was 'I haven't done anything to stop this guy going out and doing it again – who knows if he has or not? Is this my responsibility, to go out and do something about that?'"
"It asks a lot of the people who are most affected and most traumatised to take more responsibility on. It's a difficult position to be put in," he said.
This is interlinked with Chris's thoughts on how the MeToo movement might have put an onus on survivors "to tell their story no matter what the cost is to them".
He worries that after personal stories were central to the successful marriage equality and abortion referendum campaigns, the onus remains on people affected by the issue to speak up.
"I do feel we are asking survivors to be incredibly vulnerable and put themselves in harm's way from the responses they might receive," said Chris. 
He is also concerned about how protected people are when sharing their stories online. "I don't think [social media sites] can be described as safe spaces," he said. "They are tools but I think that tools can be weaponised in any number of ways."
Chris has done a huge amount of personal and therapeutic work, and also has a good support network, but cautioned that not every survivor has this. He said it is legitimate and understandable that people can find power in sharing their story – especially when they don't feel, like him, that they will get legal justice. 
But there can be an impact on survivors of telling their story in order to receive the validation they might not get from the courts.
For him, the focus needs to be turned to how we as a society can combat sexual violence. 
This primarily comes down to teaching people about consent from a young age. "Even if the word 'yes' is not spoken, how do we recognise it?" explained Chris.
While sexual assault as a crime might never disappear, Chris said that it would be huge for society "if everyone recognised what consent is, and that it can be given and withdrawn at any time."
"Not only could it increase the likelihood of successful prosecution if jurors, judges, and lawyers all had a clear understanding, but it could also act as a deterrent in the first place."
'Having people say victim-blaming things was quite hard'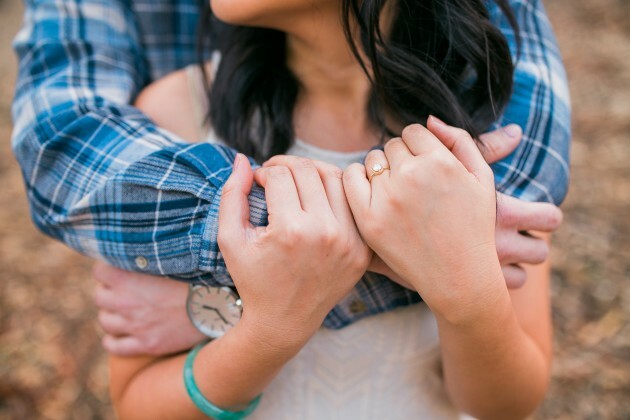 Source: Shutterstock/Matthew Nigel
Dr Caroline West is a sexual educator and lecturer. She has also chosen to disclose her experience of sexual assault, and speaks about it during her workshops.
"I do wish people didn't have to share their trauma for people to care, but in my situation I like using it as a learning tool for people and being able to talk about it in person rather than an abstract theory," she said.
She described MeToo as "the catalyst for looking at everyday sexual violence". "I think it was really interesting for bringing the idea into play that sexual violence is a spectrum," she said. Learning about the spectrum helped her to heal.
She said that MeToo can encourage informal conversations and empower people to go to a Rape Crisis Centre or the gardaí. "Seeing people share experiences that you might identify with can empower people and break the silence.'" 
But, like Chris, she said that disclosing online can also make people vulnerable. 
"Some people would say that if it is anonymous it doesn't count – you have to put your name to it. But for some people that is not an option due to defamation laws, or fear of retribution."
The other side to this is that people can share their story and find "accounts doubting the story or victim-blaming or being nasty, screenshotting those stories and sharing them". 
In addition, encouraging people to speak out can lead to contact from other survivors.  While this can bring solidarity, it can also be difficult for survivors. "Sometimes you mightn't be able to process that trauma," said West.
In theory it can be a good idea but in reality it can be hard to control the narrative and the abuse people can face as a result. When I shared my experience, having people say the victim-blaming things was quite hard. It was a whole other thing to deal with alongside the violation – you have to deal with people saying what were you wearing, etc. It's doubly traumatising.
Often online disclosure "is something people will be very proud of, and the pushback or speculation that comes [in some] spaces is very difficult", said Noeline Blackwell.
West said that the big question is: why do people feel the need to speak out? She puts it down to the justice system being "not fit for purpose" in dealing with sexual violence, and said a trial can re-traumatise a victim and lead to victim blaming.
She pointed to a court case in 2018, where a woman was asked during a rape trial about the underwear she wore on the day in question. The case (the man was acquitted) led to protests and international coverage of what happened. 
Like Chris, West believes the solution to tackling the underlying issue of sexual violence in Irish society is "to build a consent culture from the ground up".
"At the moment we do live in a rape culture, but we are working toward a consent culture," she said.
Post-MeToo, consent classes began to be rolled out in Irish colleges and universities. "There was backlash; there were op-eds about how terrible this is. But now they are being rolled out into secondary schools," said West. 
She said that age-appropriate consent classes should happen "from womb to tomb, making it a continuous conversation".
In Irish society we are great at talking about something for a while and then we go quiet again. There are cycles of outrage and then silence. I still feel there is a long way to go. I didn't realise what had happened to me was sexual violence.
#Open journalism
No news is bad news
Support The Journal
Your contributions will help us continue
to deliver the stories that are important to you
Survivor groups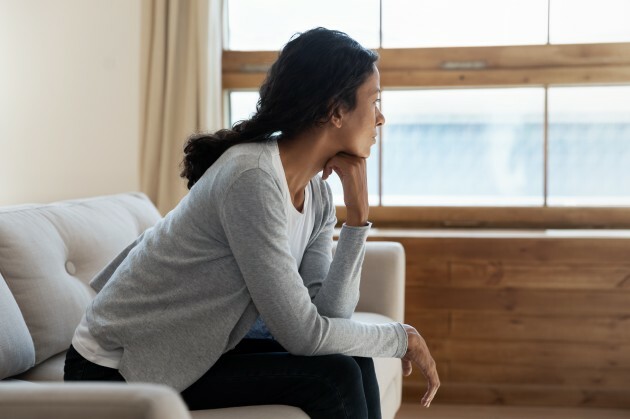 Source: Shutterstock/fizkes
As more people have begun disclosing online, there have also been online-based survivor-led support groups appearing. Some share stories and campaign through social media, offering peer support. But Chris urged caution about solely relying on these.
"The trained professionals are going to give you the best reception you are going to get. I cannot emphasise how wonderful the DRCC are," he said.
"I think unofficial groups are good and I think they can be constructive. The concern comes because it is such a wide-ranging field."
Building his understand that what happened to him is an abuse of power has helped him. "It's not about sex. It's a very specific type of thing and I think those peer support groups might be missing some of that, and certainly in terms of disclosure I would urge people to go to a professional source first to build up your resilience."
When it comes to people contacting the DRCC, Noeline Blackwell said that in 2020, they saw a pattern similar to what usually happens at Christmas – calls stayed low.
"This was an experience that was seen throughout Europe, it really was that people did not look for help," she said. Reasons included a lack of privacy, she said, along with new carer responsibilities. 
"During the lower levels of restriction we saw increased reporting," she added.
"It's important to realise sexual assaults were still happening, people still needed forensic attention. The trope of the Saturday night rape is only one type of sexual assault."
The numbers have been going up every year but the DRCC can't account for why. The last country-wide sexual violence survey was published in 2002, and the CSO is now engaged in a further large study, but the results won't be known for the next two to three years.
'The consequences are out of your control'

Source: Shutterstock/Twin Design
When it comes to people deciding to disclose online, Noeline Blackwell said that it can bring some people "part of relief of hidden burdens to be able to share, and often it can be hard to share in traditional ways in society as people don't want you to talk about it".
"All of that is fine but the consequences are somewhat out of your control then unless you've had time to think," she cautioned.
Blackwell said that Twitter and other social media sites "have allowed people to say things not always in the safest way, not always correctly, but have allowed people to do what they do on our helpline – not say who they were, sometimes not even have to talk."
She believes issues like the Repeal movement "made young people question why it was that assaults that were so vicious and violent and that had such damage to them, their parents, siblings, others – why was it that you weren't allowed to talk about them?"
When people disclose about their assault, some might choose to name their perpetrator, while others don't. It's a hugely personal thing. If the case does get to court and there is a conviction, victims are afforded anonymity, while the perpetrator is named (unless their naming would identify the victim).
"The thing is that it's impossible to generalise about it because people come with their own reasons," said Blackwell.
But amongst the reasons we hear quite regularly are that people recognise that it is not their shame and that it should not be for them to carry the secret and the shame.
People also have told her they want the perpetrator named so that it is recognised that what happened is a widespread problem.
She said that the gardaí have told the DRCC that some people name the perpetrator "in case there are other victims of the same perpetrator out there."
On this topic of choosing to name a perpetrator or not, Chris said that he guessed there could be two main motivations behind naming: "Seeking accountability, especially when the legal system might not be an option or a survivor might not want to go down that road but still believes – justifiably, I think! – that there needs to be some sense of justice for them; and also to try to warn or protect others who an assaulter might try to abuse".
"I think the latter part is related to the concerns about what responsibilities a survivor has, as I said above. Although again, I'd fall pretty heavily on the side of believing that it's not up to survivors to put themselves at risk to protect others, and that survivors are not responsible for their assailant's actions at any stage, but that it comes back to education around consent and the knock-on effects that has on people's behaviour, and how the justice system thinks about and treats sexual assault and rape."
Blackwell also raised the question of what social media sites can do to protect people who make disclosures.
"There is still a lot of talking to be done with very powerful commercial entities, not just the social media companies – porn sites as well," she said.
Harmful sharing happens very, very, very fast. Safe sharing is much slower.
One concern for a person who does name a perpetrator online could be the risk of defamation. Former High Court judge Bernard Barton said that people should be extremely cautious around naming an alleged abuser online.
"If they're saying that they identify the person as being a perpetrator of an alleged crime against someone, that is very serious. You're saying this person is a criminal," said Barton.
Ireland's defamation laws come under the Defamation Act 2009. To prove defamation, you must show that the statement was published, referred to the person alleging defamation, and was false. 'Published' can mean published online – but Barton pointed out that there is a debate over who 'published' a defamatory statement: was it the person who wrote it, or the website?  
"There's a big debate at the moment about online platforms and whether online platforms are going to be liable for defamation, and that's a question which courts haven't had to decide," he said.
The platforms believe that they're just platforms and they seem to think that they're immune. I think they've got a problem – I don't believe that is the case, because it's just a matter of time where the platform is going to be brought into proceedings as a co-defendant, as a publisher.
He added: "One of the things which a jury has to decide is the extent of the defamation. If it is over the internet this could be enormous [due to the potential reach of a social media post], so you would see why the platforms would fight this tooth and nail." 
He explained more about the potential legal issues that could occur if someone names an alleged perpetrator online.
"So the problem of going on the internet [and] saying 'I'm the victim of a crime' – you might be, but to identify Joe Bloggs as your assailant is defamatory unquestionably. Until the fact is proven, it is defamatory," said Barton.
If it's true, it's unlikely that the alleged perpetrator is going to sue, because the defence of the media outlet relying on the story they got from the alleged victim is 'it's true'. And of course in a civil action all the jury has to be satisfied with is what she says – [in a civil case] it's not a case of beyond all reasonable doubt, it's a case of on the balance of probability.
Noeline Blackwell said that "the chilling effect of litigation and defamation in this country is real, and it has been used not just online, but offline as well, to deny people comment which if they could afford to go to court could well be found to be valid."
The issue of anonymous online accounts can also be an issue, as much as they can be a helpful tool for survivors to speak out, she said.
But the situation overall regarding people speaking out in an online space, particularly if they name a perpetrator, is one that is constantly evolving. 
Said Blackwell:
I think we can't have either extreme. We can't have it that someone can post something online, even if a relief to themselves, if what they are doing is unfairly destroying someone else's reputation or career. We can't have a situation either where nobody can speak the truth because they are so terrified of defamation.
Helplines/support:
Source: http://prntscr.com/fub00u
THE RESULTS OF the Seanad by-election are set to be announced later today, confirming two more Senators in the upper house. 
The two members are being elected to the Seanad's Agricultural Panel and the Industrial and Commercial Panel, meaning only current TDs and Senators are eligible to vote. 
The electorate in the by-elections is 218 TDs and Senators, with the votes taking place by proportional representation with a single transferrable vote.
A total of seven candidates are nominated across the two panels, with one candidate to be elected to each.
The TDs and Senators voting can therefore choose the candidates in order of their preference on each panel.
Ballot papers were issued to members two weeks ago and polls close at 11am today.
The counting begins immediately and will be livestreamed by the Oireachtas, which will also share results online. The results may be known before lunchtime. 
Who's in the running for the two seats?  
Agricultural Panel
Maria Byrne (FG)
Angela Feeney (Lab)
Ian Marshall (Ind)
Industrial and Commercial Panel
Ciarán Ahern (Lab)
Hazel Chu (Green)
Gerry Horkan (FF)
Billy Lawless (Ind)
Government parties Fianna Fáil and Fine Gael have nominated one candidate to each panel and the parties have a voting pact to support each other's candidate, former senators Horkan (FF) and Byrne (FG)
Combined, Fianna Fáil and Fine Gael representatives make up over half (110) of the electorate.
Green Party leader Minister Eamon Ryan had also stated that his party would be adhering to a government pact and supporting the FF and FG candidates but the Green Party's chairperson and Dublin Lord Mayor Hazel Chu announced that she would be running. 
Chu secured the requisite nominations to be included on the ballot and said she would be running as an independent. 
Candidates for the Seanad are not listed by their party affiliation in any event but are likely to draw their support from fellow party members. 
#Open journalism
No news is bad news
Support The Journal
Your contributions will help us continue
to deliver the stories that are important to you
Chu did not receive official backing from her party to run in the by-election but deputy leader and Cabinet minister Catherine Martin was among those who nominated her.  
The Labour Party has nominated a candidate on each panel, Kildare councillor Angela Feeney and employment solicitor and former Dublin South West general election candidate Ciarán Ahern. 
Sinn Féin has not nominated any candidates but its TDs and Senators have thrown their weight behind former independent senators Ian Marshall and Billy Lawless.
Marshall is a unionist and former president of the Ulster Farmers' Union with Sinn Féin arguing that his nomination was "an opportunity for unionist inclusion" in the Seanad. 
The party's decision to support Marshall and Lawless could be seen as a blow to the Labour candidates and Chu who were likely relying on votes from outside the government parties to be elected.  
The two Seanad elections were required following the resignations of Fine Gael's Michael D'Arcy and Sinn Féin's Elisha McCallion. 
D'Arcy resigned to take up a job as chief executive of the Irish Association of Investment Managers while McCallion resigned following a controversy over Covid-19 grant money received by her party's office in Northern Ireland. 
Source: http://prntscr.com/fub00u