THE NATIONAL WAX Museum recently moved to Westmoreland Street in Dublin – and it boasts wax sculptures of everything from Father Ted to the… Good Friday Agreement.
And today they got a high profile new member of the waxwork crew:
This Conor McGregor sculpture was unveiled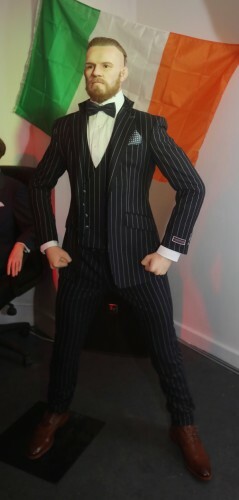 Source: Leah Farrell/RollingNews.ie
They've got the stance, the suit, the clothes and the beard pretty much down.
His face doesn't look exactly like The Notorious – but it is very close.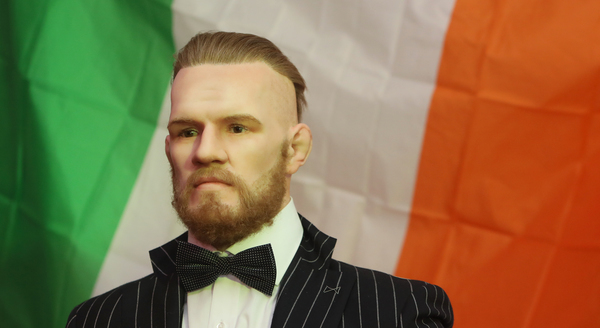 Source: Leah Farrell/RollingNews.ie
Waxworks are a difficult thing to get right, and the museum explained the process:
a new and innovative artistic and technical process that involved 3D scanning in conjunction with wax sculpting was used to create an uncannily lifelike wax character
Hmm.
Conor's dad Tony was in the house to celebrate the unveiling though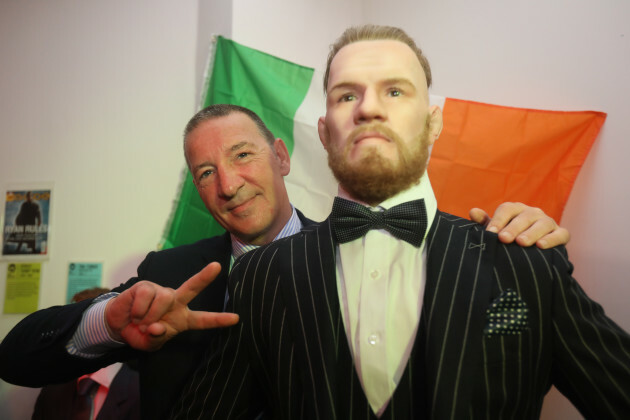 Source: Leah Farrell/RollingNews.ie
And they went all out on the suit they have him in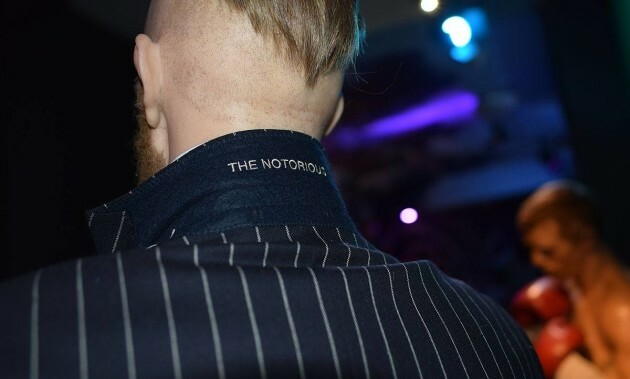 Source: National Wax Museum
Plus, the tricolour was stuck up behind for maximum McGregor effect:
We are absolutely gobsmacked to have Tony McGregor in for our press launch today. Thank you so much for the family blessing. @thenotoriousmma #WaxMuseumPlus
McGregor has been positioned beside the current US President Donald Trump on the floor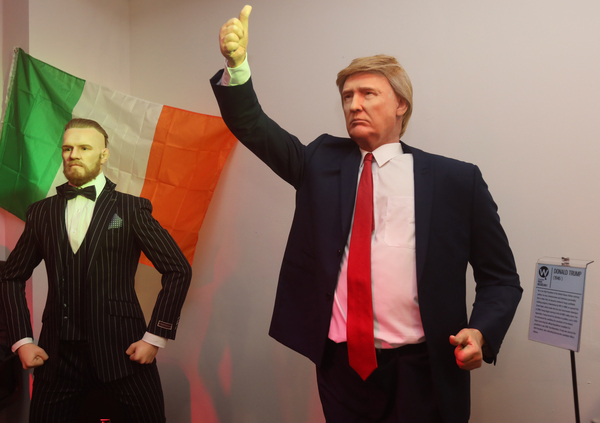 Source: Leah Farrell/RollingNews.ie
High profile company.
It's impossible to know what McGregor himself would think of it, but one famous quote of his does come to mind:
"Who the f**k is that guy?"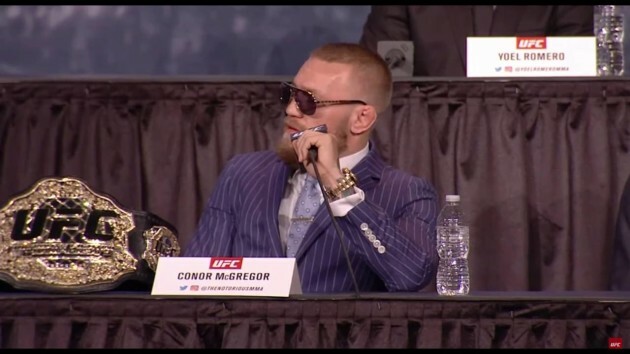 Source: UFC
Next stop for him after the fight with Floyd Mayweather will surely be the National Waxwork Museum for an up close look at his doppelganger.
DailyEdge is on Instagram!
Written by David Elkin and posted on DailyEdge.ie

Source: http://prntscr.com/fub00u