A FAIRY-THEMED GARDEN has been donated to St Therese's children's ward at Portiuncula Hospital in Ballinasloe.
The two Longford women, Grainne Brady from Shannonorchard.com and Jasmine Elkhershi from Procrastimake.com, received a certificate of distinction for their fairy garden and trail in the postcard garden section at Bloom this year.
The garden, called the Magic of Kindness, is about how "the smallest acts of kindness can create magic in someone's day".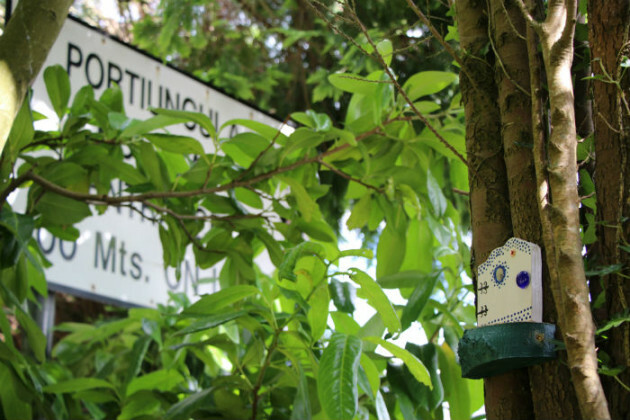 The garden has been donated to St Therese's children's ward in Portiuncula Hospital, Ballinasloe, Co Galway.
Source: Jasmine Elkhershi via Procrastimake.com
The garden, sponsored by Ardcarne Garden Centre, features fairy houses, a wishing well and a fairy trail. A wishing chair was artfully crafted by the maintenance team at the hospital and added to the garden, and the Longford Irish Countrywomen's Association craft class made the fairy doors for a 'fairy hotel'.
Craft blogger Jasmine says she got the idea of installing the garden in the hospital grounds because her friend's daughter, who is suffering from a rare form of cancer, is treated there.
"We decided to donate the garden to St Therese's ward to remind the children, who have already dealt with so much, that there is still magic in the world. Really, we just wanted to put a smile on their faces," she said.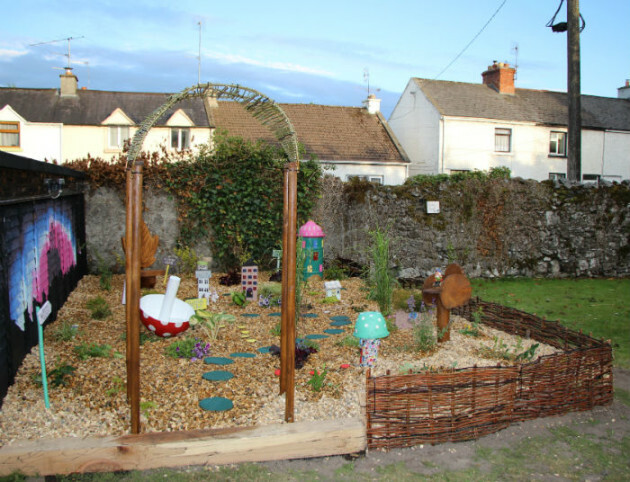 The award-winning garden.
Source: Jasmine Elkhershi via Procrastimake.com
Through their efforts, the pair have also raised €1,132 for the charity Funds for St Therese's through generous donations at Bloom. The money will be used to redecorate the isolation unit in the ward.
Landscaper Grainne explains, "We had a wishing well in the garden at Bloom and the children kept asking their parents for money to throw in it.
We hadn't planned that but it just happened and so we donated that money as well. It's more proof of the Magic of Kindness that's out there.
The garden has already received a seal of approval from the children who couldn't wait to explore as the garden was installed, Jasmine said.
"We overheard one child ringing her grandmother and saying 'I'm on a sleepover in the hospital and there's fairies everywhere!' She was so excited, it made it all worthwhile."
Read: Here are our 6 favourite gardens at Bloom
Read: This 'Bloom' garden has been specially designed for people with dementia
Source: http://prntscr.com/fub00u