DANISH PROSECUTORS SAID they will seek a murder charge against the self-built submarine inventor who was last seen with Swedish journalist Kim Wall before her headless torso was found floating off the coast of Denmark.
"At latest on 5 September, we will try to hold him in custody on a murder charge… after her (dismembered) body was found," special prosecutor Jakob Buch-Jepsen told AFP, referring to Peter Madsen.
The 46-year-old inventor has been held in formal custody since 12 August on suspicion of "negligent manslaughter", in a case that has shocked and intrigued people around the world.
Prosecutors have until 5 September to request an extension of his custody.
Madsen, who has denied the allegations against him, has insisted Wall died in an accident on board and that he dumped the body in the water at an undefined location in Koge Bay, south of Copenhagen.
Prosecutors said they plan to seek a murder charge after the recovery of the 30-year-old Wall's body, which investigators say was "deliberately" mutilated and weighted down with a metal object.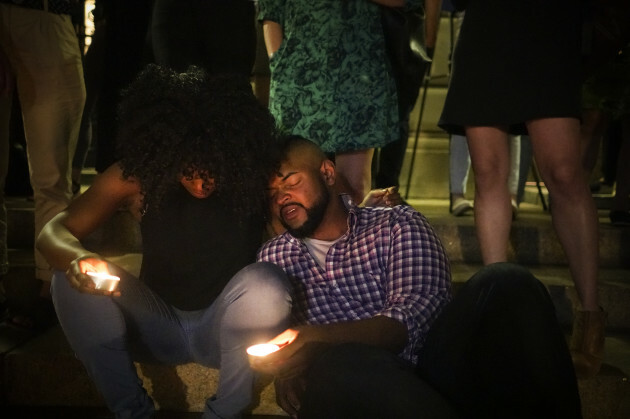 Salima Koroma, left, and Matthew Claiborne, classmates of Kim Wall at Graduate School of Journalism in Columbia University, mourn her death during a candle vigil.
Source: Go Nakamura via PA Images
Wall, a freelance journalist who has reported for The New York Times and The Guardian, was last seen onboard Madsen's submarine on August to interview him for a feature story.
Her boyfriend reported her missing a day later. The same day, Madsen was rescued from waters between Denmark and Sweden shortly before his submarine sank.
Investigators recovered and searched the sunken submarine, which police believe Madsen sank intentionally.
The cause of death and motive remain unknown.
Read: Body found after Danish submarine inventor 'dumped missing journalist's body in the sea'
Read: Torso of journalist was tied to metal object to weigh it down, police say
Source: http://prntscr.com/fub00u