HOTELS IN DUBLIN are now full 300 nights a year, according to a new survey.
A study by business advisory firm Crowe Horwath has found that occupancy levels in the capital's hotels topped 82% last year, a 2% increase on the figure for 2015.
The crunch on accommodation drove up the average price for a room to €128, surpassing the pre-crash peak price of €120.
Hotels in the capital continue to out-perform other regions – average room rates in Dublin increased by nearly 15% year-on-year in 2016, almost twice the level experienced by hotels on the western seaboard.
This is the third year in a row that Dublin hotels have reported double-digit growth in average room rates.
Crowe Horwath – which gathered data from 820 hotels for the survey – said that while the outlook for the sector remains strong, issues with capacity in the capital could cause "competitiveness challenges".
Value for money
The firm's warning will likely cause alarm for Ireland's tourism bigwigs.
Tourism Ireland boss Niall Gibbons said only yesterday that "competitiveness and the value for money message are more important than ever" as the number of UK visitors here continues to decline because the weaker sterling makes Irish holidays comparatively more expensive than 'staycations' for Brits.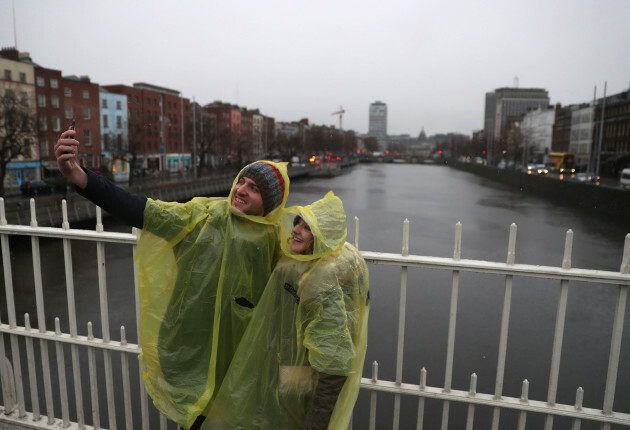 Source: Brian Lawless/PA Archive/PA Images
It has been widely reported that Dublin's hotel crunch is set to ease when a stream of extra rooms come on stream in 2019 and 2020 – but the room shortage and price problem will persist until at least that time.
Crowe Horwath estimated that the capital needs more than 5,000 extra rooms to meet the demand.
Citing Fáilte Ireland data, the firm said that there are just over 1,950 new rooms being built as of summer this year. A further 2,219 have been given planning approval, while another 1,200 are waiting to clear the planning process.
"Only 36% of the anticipated supply of 5,382 rooms is now coming on board," the firm said.
"Until this much-needed capacity comes on stream, rates will continue to increase as occupancy levels rise further."
Profits
According to Crowe Horwath, the national room occupancy level for 2016 was 74%, up from 71% the year before. The average room rate climbed from €92 to €104.
Meanwhile Irish hoteliers reported average pre-tax profits of about €14,550 per room last year.
"The improvements to hotels' profit before tax have allowed hotels to refurbish and upgrade areas within the property," said Crowe Horwath partner Aiden Murphy.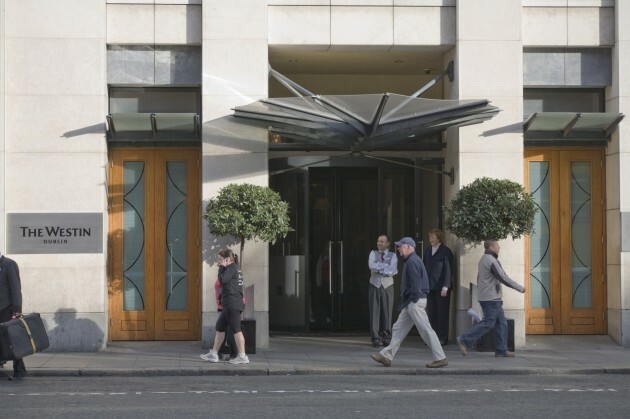 Source: William Murphy/Flickr
The sector's strong performance will lead some to question whether it still needs a 9% VAT rate, which was reduced from 13.5% in 2011 to help give hospitality a much-needed boost.
The lower rate was meant to be phased out by the end of 2013 but has since been extended indefinitely and tourism businesses have called for it to continue in next year's budget.
Reacting to CSO tourism figures yesterday, Irish Hotels Federation chief Tim Fenn said the 9% VAT rate "continues to deliver enormous benefits to the exchequer by making (Ireland) more attractive as a tourism destination".
Other findings from Crowe Horwath's hotels survey included:
Bookings made through third-party websites now account for more than a quarter of all hotel reservations;
Hoteliers have seen a decrease in wedding bookings business, which has been attributed to increased competition from so-called 'bespoke wedding venues';
The midlands and east showed the highest year-on-year growth in occupancy rates, which went from 65% in 2015 to 68.5% in 2016.
Sign up to our newsletter to receive a regular digest of Fora's top articles delivered to your inbox.
Written by Conor McMahon and posted on Fora.ie


Get the top business news from Fora delivered to your inbox:
Source: http://prntscr.com/fub00u