The garda water unit has joined the search for the remains of Trevor Deely in Dublin.
Gardaí have been examining a site at wooded land in the Chapelizod area since Saturday 12 August. Gardaí said they had received significant information which led them to the area. A gun has since been recovered.
22-year-old Trevor Deely went missing after attending a Christmas party on 8 December 2000 and was last spotted on CCTV footage which showed him crossing Baggot Street Bridge and walking towards Haddington Road in the city centre.
A garda water unit entered the site this morning to begin searching the River Liffey which runs alongside the wooded area.
Cameras were erected at the search site last week.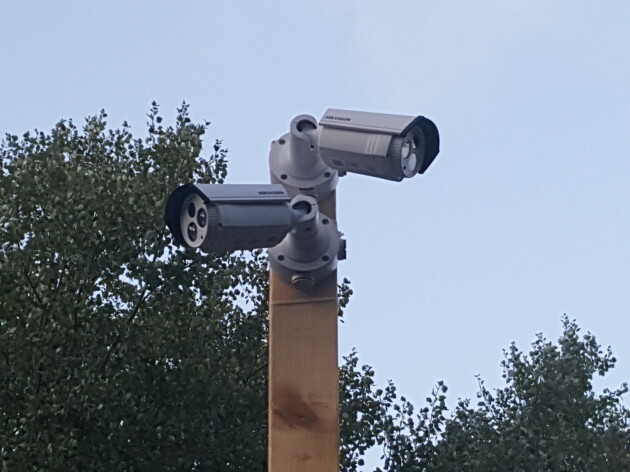 Cameras have been erected at the search site.
Source: TheJournal.ie
Detective Inspector Paul Costello said last month that gardaí had begun the search as a result of new information they obtained. He described it as the most significant search operation to be carried out since Trevor's disappearance in December 2000.
Costello said he could not discuss the nature of the information which led gardaí to the search in Chapelizod. However, it has been reported that gardaí were told a criminal killed the 22-year-old the night he went missing and buried his body in the area, sparking the renewed investigation.
The area was sealed off and blocked from public view last month. Black tarpaulins have been placed on railings at the south perimeter of the land, which slopes down to the River Liffey from the R112, just off the Chapelizod Bypass.

Source: TheJournal.ie/YouTube
The investigation is being headed by officers from Pearse Street Station.
Any person who has information about Trevor's disappearance can contact Crimestoppers on 1800 25 00 25.
Read: Drones banned from flying over Trevor Deely search site
More: 'It's a huge undertaking': Work at Trevor Deely search site expected to last for weeks
Source: http://prntscr.com/fub00u