NEED TO CATCH up? TheJournal.ie brings you a round-up of today's news.
IRELAND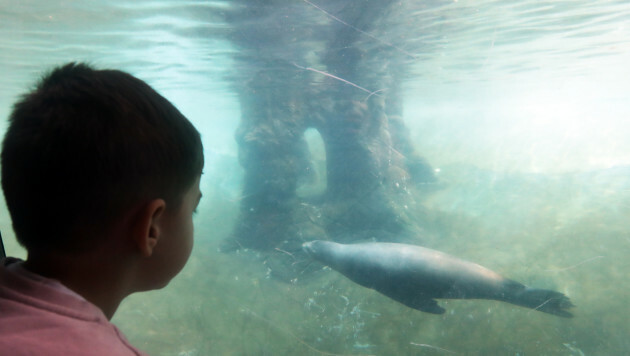 Pictured is Harry Fagan aged 3 from Skerries in Dublin as he watches a sea lion enjoying the warm weather in Dublin Zoo today.
Source: Leah Farrell/RollingNews.ie
INTERNATIONAL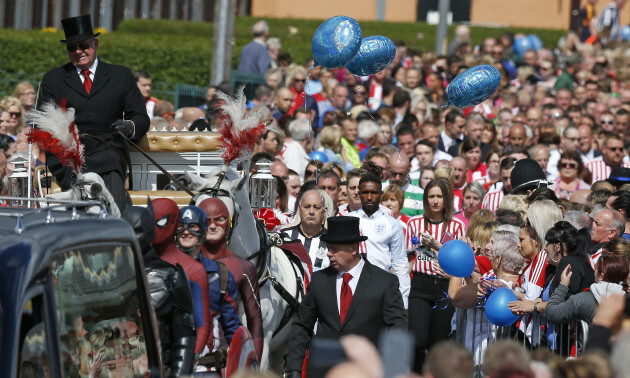 Jermain Defoe walks behind the funeral cortege for Bradley Lowery, the six-year-old football mascot whose cancer battle captured hearts around the world.
Source: PA Wire/PA Images
#RACISM: An Airbnb host has been fined $5,000 for racially abusing a guest who tried to book her property.
#TURKEY: There was a national day of celebration in Turkey marking the one year anniversary of a failed coup to oust sitting president Recep Tayyip Erdogan.
#AUSTRALIA: A high-ranking politician was forced to step down as it turns out he wasn't allowed be a senator.
PARTING SHOT
What do you think of when you think of Wimbledon? Strawberries and cream? Pimms? A Wicklow man in a skirt playing doubles?
Well, all of the above featured in this year's competition.
Wicklow man Chris Quinn was trying to impart some advice to the players while he watched a ladies doubles match.
Kim Clijsters asked her teammate Rennae Stubbs whether she should serve wide or down the middle.
An Irish fan near the front row chimed in with his opinion of "body" – so Clijsters brought him on to the court to see if he could handle it.
Watch the video in all its glory below. If it's not working, then click here.

Source: Wimbledon/YouTube


Get our daily news round up:
Source: http://prntscr.com/fub00u