A MAN WAS rescued from Lough Conn in Mayo yesterday evening, after two children raised the alarm nearly three hours after he had set off.
A Coast Guard spokesperson told TheJournal.ie that the man had initially departed from Massbrook at 6pm, and that a 999 call was received at 8.31pm.
They said that two children who were with the man made it back to shore further northeast at Knockmore and raised the alarm.
Rescue helicopter 118 was tasked to attend the scene from Sligo, and reached the scene within 15 minutes, as was the Killala Coast Guard.
At the same time a number of local boats, including the Foxford Search and Rescue Unit, were assisting and managed to locate the man a short time after the alarm was raised.
He was brought to safety, and taken to Mayo General Hospital in Castlebar where his condition is not described as serious.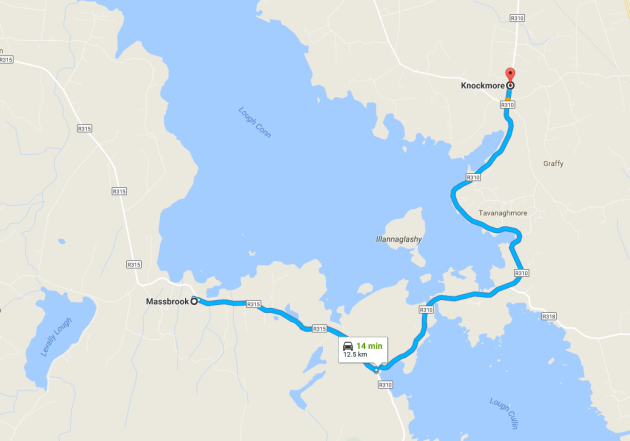 The man set out from Massbrook but the alarm was raised by the children at Knockmore.
Source: Google Maps
"It was a good result," the spokesperson added.
Read: Four people rescued off west Cork coast after boat's engine problems
Read: Coast Guard volunteer Caitríona Lucas who died on duty awarded posthumous degree
Source: http://prntscr.com/fub00u