LONDON POLICE HAVE made over 300 arrests across the two days of the Notting Hill Carnival in London.
The huge annual event attracts tens of thousands of visitors over the UK's August bank holiday weekend as party-goers take to streets in a celebration of Afro-Caribbean colour of music.
It's estimated that up to a million people take part in the festivities, making it Europe's largest street party.
The scale of the carnival always prompts a huge security operation and Met Police have said they arrested 313 people over the two days of the festival.
Many of the arrests related to drugs offences and there were also arrests for alleged assault and public order.
Police have also said that a total of 28 officers received injuries across the two days of the festival.
The number of arrests was down this year compared to last year when 450 people were arrested over the two days.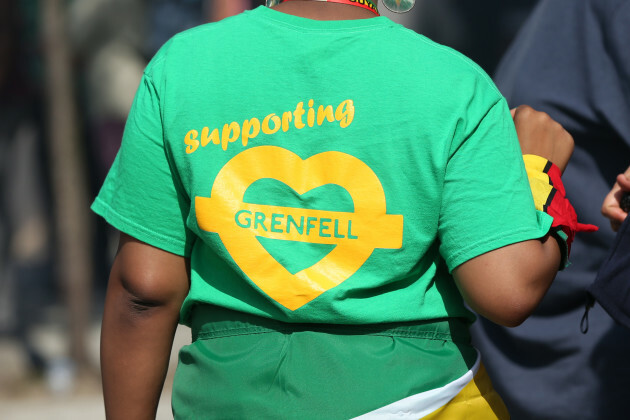 The Grenfell tragedy was remembered at the festival.
Source: Jonathan Brady/PA Images
Festival organisers this year encouraged revellers to remember the Grenfell tragedy that occurred nearby by wearing green.
Read: Another arrest after sword attack at Buckingham Palace >
Read: Burglars smash hole in wall of jewellery shop and steal €1.9m-worth of goods >
Source: http://prntscr.com/fub00u