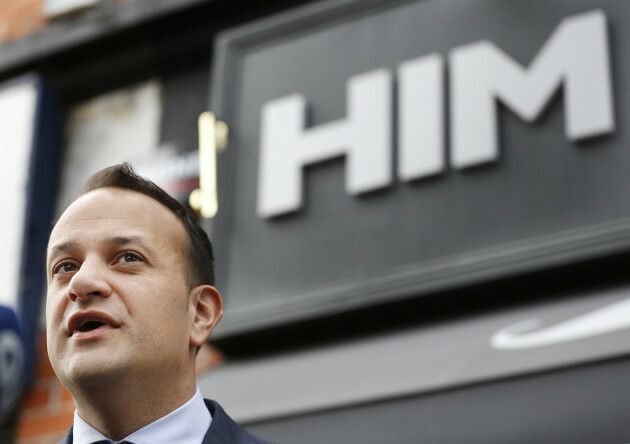 Leo Varadkar
Source: RollingNews.ie
A NEW POLL makes for very good news indeed for Taoiseach Leo Varadkar with the results indicating the Irish Government is the most popular it's been in six years.
The poll, conducted by Kantar Millward Brown for today's Sunday Independent, shows a satisfaction rating for the current administration of 40%, the highest seen since 2011, and a jump of fully 13% since the last such survey taken earlier this year.
Such a bounce in approval for a leader or government party is somewhat typical of polls taken in the aftermath of a new face ascending to the top job, as was the case with Leo Varadkar's election as Taoiseach last month.
Fine Gael has likewise seen a jump in popularity, with the party rising five percentage points to 30% compared to a drop for Fianna Fáil of four points to 29% compared with the last such poll taken in February.
The survey was conducted among a sample of 956 Irish adults between 9 and 21 July.
Most of the country's other parties have remained relatively static as regards their approval ratings (this poll doesn't distinguish parties other than Fianna Fáil, Fine Gael, Sinn Féin, or Labour):
Fine Gael – up five points to 30%
Fianna Fáil – down four points to 29%
Sinn Féin – unchanged at 20%
Labour – up one point to 7%
Independents / Other – down one point to 15%
As regards party leader popularity, Varadkar has had a very good first month-and-a-half, with his rating of 49% fully 22% greater than the 27% result for Enda Kenny in February.
Fianna Fáil's Micheál Martin meanwhile is up one point to 45%, Labour's Brendan Howlin is up two points to 28%, and Sinn Féin's Gerry Adams is up five points to 35%.
Read: A spectacular fly-past and understated Trump references: U2 bring 'The Joshua Tree' home
Read: Poll: Will naming and shaming really be an effective deterrent against drink drivers?
Source: http://prntscr.com/fub00u