A SCULPTURE IN a small tourist village in West Cork was destroyed last night after a group of individuals caused "absolute chaos".
Speaking on C103's Cork Today Show, Paul Phillips of the Schull District Community Council said that the sculpture was "ripped off its plinth and torn to pieces".
The sculpture, which overlooked the harbour in Schull, was made to commemorate the local fishing community and the townspeople.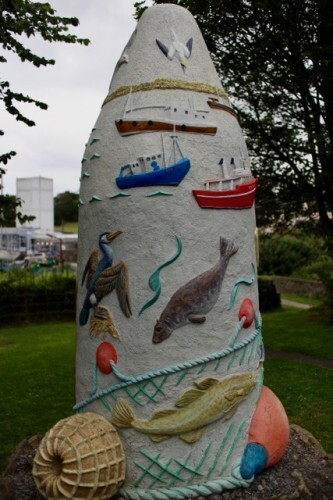 The sculpture by artist Carol James before it was destroyed.
Source: Faye McCarthy
Photos were taken of the area this morning showing the sculpture smashed to pieces across the ground, and cans of alcohol left behind.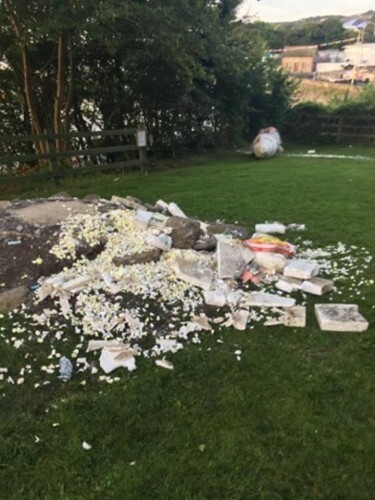 Locals photographed the destroyed sculpture this morning
Source: Love Schull via C103
A popular tourist town, Schull sees a high number of visitors come to the area during the summer, but Phillips said that "we can't point fingers because we don't know who did it".
"It was a beautiful day. People started drinking in the evening, the pubs closed eventually, they loaded up with a takeaway and carried on drinking through the night down by the pier," Phillips explained.
While he said that gatherings by the pier are usually harmless, last night was "just chaos, absolute chaos".
"Not just the pier, but car parks were filled with smashed bottles. It looked like there was a rave going on," he said.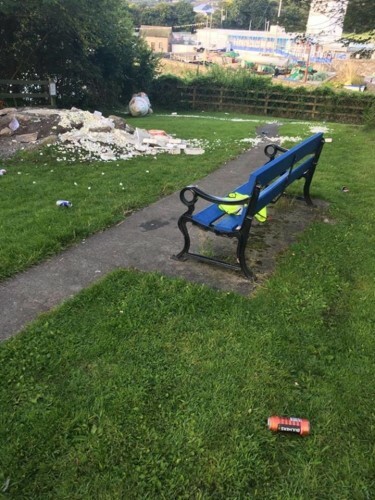 Source: Love Schull via C103
Independent TD for Cork South-West Michael Collins described last night's antics as "thuggery".
We're horrified by the actions of mindless thugs.
"I call on parents to be vigilant and accountable for where their children are and what their children are doing because they're causing chaos… they're full of drink," he said.
They're causing absolute wreck to a local tourism village. I don't want to paint a picture of negativity of the village of Schull.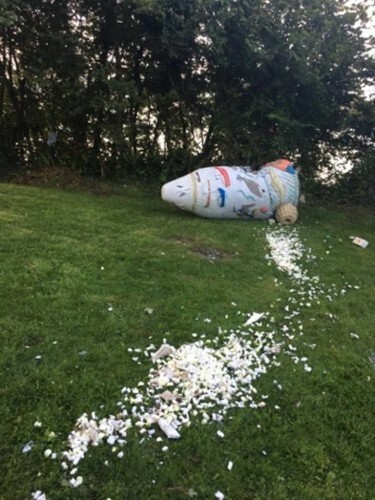 Source: Love Schull via C103
Collins said local representatives will be calling for extra gardaí in the area to deal with situations like this.
The local council took part in a clean-up operation this morning to clear up the debris of the broken sculpture.
Read: Locals angered after teenagers leave tents, faeces and used condoms in park after 'festival'
Source: http://prntscr.com/fub00u