IT'S A DAY of rest, and you may be in the mood for a quiet corner and a comfy chair.
We've hand-picked the week's best reads for you to savour.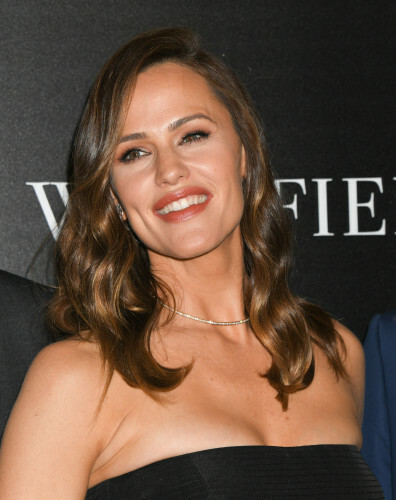 Jennifer Garner
Source: SIPA USA/PA Images
A juicy longread about the actress Jennifer Garner, and how she has made being a 'good girl' into her brand.
(Buzzfeed, approx 14 mins reading time)
When reports of Affleck's affairs threatened to mire their images in scandal, Garner made the decision to "do what's best for the family": separate, and eventually divorce, but continue to spend time together with the kids. That decision — not quite "stand by your scumbag man," but stand somewhat close to him while smiling politely — has only reinforced the Garner brand, especially as continued revelations about Affleck's relationships give her new opportunities to demonstrate her goodness.
2. What's expected of fat women
Is hyperfemininity expected of fat women so that they 'look acceptable' to others? That's what Marie Southard Ospina asks in this thought-provoking article.
(Dazed, approx 10 mins reading time)
When I'm in a group of thin women, I am instead mesmerised by how effortless their ensembles look. It's okay for thin women to slip into stretchy jumpsuits, wear plain tees or crop tops with a trusted pair of mom jeans, or eschew makeup altogether in favour of a more 'natural' look. It's okay for thin women to be emblems of the 'lazy girl trend,' an entire aesthetic rooted in looking like you haven't spent more than two minutes getting ready because you're just that chill. Nevermind that the word 'lazy' is one often used to shame or ridicule fat people, who are perpetually accused of being undisciplined and inactive.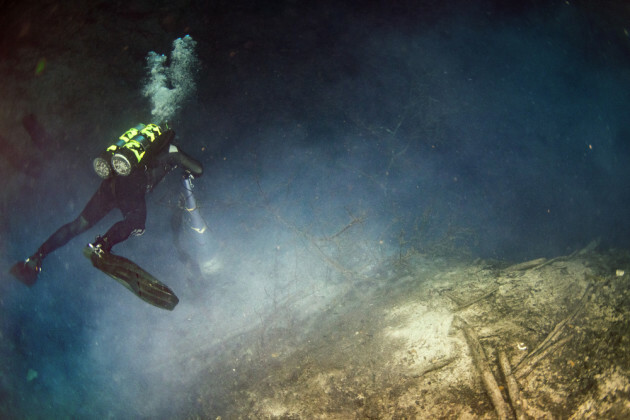 Source: Shutterstock/Andrea Izzotti
This chilling story about diver Xisco Gràcia getting trapped in a cave in Mallorca with a rapidly-dwindling supply of oxygen will have you holding your breath the whole time.
(BBC, approx 15 mins reading time)
They then realised that their guideline – a narrow nylon wire which led back to the entrance – had either broken or slipped. "The wire is for guiding purposes. It is left behind once you enter the cave and you can follow it out again afterwards," Gràcia, 54, says. "We can only guess some rocks had fallen on it. We spent a precious hour trying to find it by touch, but without success." By this point the pair were in grave danger.
4. R Kelly accused of holding women hostage
This story has been doing the rounds this week – the shocking accusations that R Kelly has been holding women hostage. He denies the claims.
(Buzzfeed, approx 25 mins reading time)
Three former members of Kelly's inner circle — Cheryl Mack, Kitti Jones, and Asante McGee — provided details supporting the parents' worst fears. They said six women live in properties rented by Kelly in Chicago and the Atlanta suburbs, and he controls every aspect of their lives: dictating what they eat, how they dress, when they bathe, when they sleep, and how they engage in sexual encounters that he records.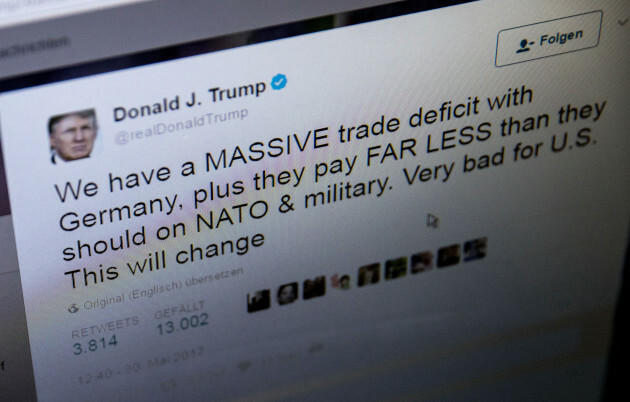 Source: DPA/PA Images
Twitter can be great… but it can also make you fall into a comparison trap, and that comparison trap can make you feel uneasy and anxious. It can also make you feel low when you're faced with difficult news.
(The Atlantic, approx 15 mins reading time)
As a lifelong sufferer of anxiety, it is where I go to talk about what I'm feeling when I'm anxious, and maybe find some camaraderie. And as a lifelong sufferer of anxiety, using Twitter is also making my anxiety worse. The like-minded community I've built on Twitter has made confessing anxiety easier than ever, but the comparison Twitter enables has made the experience of anxiety worse. And when it comes to Twitter, you have to take the good with the bad.
This 1993 interview is with Charles Albright, who Dallas police have called "the coldest, most depraved killer of women in the city's history". How did a 'perfect gentleman' turn into a murderer?
(Texas Monthly, approx mins reading time)
It was a routine trip; both men knew the autopsy would show a gunshot wound as the cause of death. As Dr. Elizabeth Peacock, one of the staff's younger pathologists, put down her coffee cup to begin the examination, Westphalen and McNear stood a short distance from the blue plastic cart where Pratt's body lay. Peacock noted the needle tracks on Pratt's arms, the Playboy bunny tattoo on her chest, the bullet hole in her head. She opened Pratt's right eyelid. Then she opened the left. "My god!" she exclaimed. "They're gone!"
…AND A CLASSIC FROM THE ARCHIVES…
In the wake of news of his cancer diagnosis, here is a profile of John McCain from 2005.
(The New Yorker, approx 64 mins reading time)
Dressed in jeans, boots, and a brown leather jacket, McCain, who is sixty-eight, looked like a much older but still jaunty version of the dashing aviator he once was. As a young man, he said, he had thought that all glory was self-glory, and that he was so strong he could achieve whatever he wanted; but he learned in prison that he was dependent on others. There he was the recipient of a thousand acts of courage and compassion and love, even as other prisoners—including Bud Day—"had it far, far worse than I ever did."
More: The best reads from every previous Sitdown Sunday>
Source: http://prntscr.com/fub00u