IT'S A DAY of rest, and you may be in the mood for a quiet corner and a comfy chair.
We've hand-picked the week's best reads for you to savour.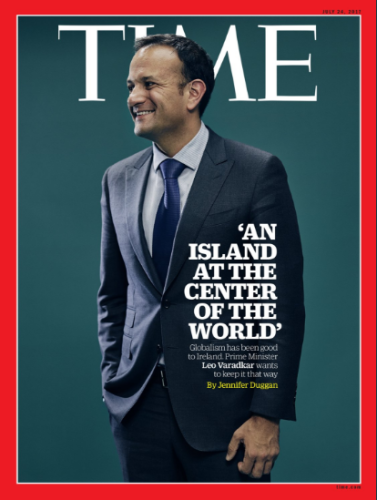 Source: Time magazine
He's gone global: Leo Varadkar is on the cover of Time. And here's the full interview with him.
(Time, approx 17 mins reading time)
In Ireland, soft power is usually served up in a pint glass. World leaders visiting the country can expect to be treated to a Guinness by the Taoiseach (a.k.a. Prime Minister) during the obligatory photo op inside a genuine Irish pub. But when Ireland's new Taoiseach, Leo Varadkar, welcomed Canadian Prime Minister Justin Trudeau to Dublin in early July, he broke with tradition. Instead of clinking pints of the black stuff in a dimly lit bar, Varadkar invited fitness fanatic Trudeau to don his running shoes and go for a jog in a local park.
2. How economics became a religion
We respect, follow, and look up to economists – but they are as fallible as anyone else, writes John Rapley. Are we taking them too seriously?
(The Guardian, approx 18 mins reading time)
Think about it. Economics offers a comprehensive doctrine with a moral code promising adherents salvation in this world; an ideology so compelling that the faithful remake whole societies to conform to its demands. It has its gnostics, mystics and magicians who conjure money out of thin air, using spells such as "derivative" or "structured investment vehicle". And, like the old religions it has displaced, it has its prophets, reformists, moralists and above all, its high priests who uphold orthodoxy in the face of heresy.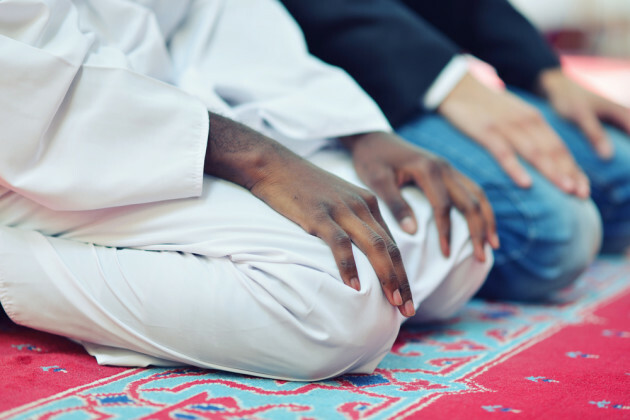 Source: Shutterstock/FS Stock
The Virji family were the first Muslims to settle in the town of Dawson in Minnesota. After Donald Trump became President, they struggled. But then they decided to speak in public about Islam, to see if it changed things.
(Washington Post, approx 27 mins reading time)
"I heard many people were protesting this talk," he began. "And I have to say, that stings a little bit. I mean, do I look that intimidating?" He laughed, and a few people in the audience laughed. "Do I look like a terrorist?" he said smiling at them, and after talking for an hour about what "99.99 percent" of Muslims believe, he ended with a slideshow of family photos. "Look! We're normal!" he said. "That's our cat!"
A LOT of people have been sharing this article – about the havoc climate change could wreak on the planet – this week. And for good reason: it's a terrifying read.
(New York Magazine, approx 41 mins reading time)
It is, I promise, worse than you think. If your anxiety about global warming is dominated by fears of sea-level rise, you are barely scratching the surface of what terrors are possible, even within the lifetime of a teenager today. And yet the swelling seas — and the cities they will drown — have so dominated the picture of global warming, and so overwhelmed our capacity for climate panic, that they have occluded our perception of other threats, many much closer at hand. Rising oceans are bad, in fact very bad; but fleeing the coastline will not be enough.

Source: Shutterstock/cemT
Photojournalist Edward Jonkler has captured many images to do with the global refugee crisis. Here, he talks about the lost men of Syria, and also the moral and ethical questions that surround his industry.
(Side Story, approx 10 mins reading time)
The jungle camp in Calais made me realise that what was shown in the papers isn't necessarily what's going on on the ground. I realised how different it was in the flesh from what we're shown by the media. I felt a strong moral obligation to show what was really going on, and commit to understanding it for myself. Every time I answered one question I was left with three more: I needed answers. Meeting people like Jaz from The Worldwide Tribe was great, as I quickly became immersed in the inner workings of the crisis. From there I was inspired to delve deeper into what was happening around me.
A scandal involving nude photos of servicewomen rocked the US marine Corps – and Esquire tells the full story.
(Esquire, approx 29 mins reading time)
As they advanced through the line, McDonel continued to stalk Judy, shooting photos and posting them to Marines United. Only ninety minutes after his initial request, a photo showing Judy topless was posted to the Facebook thread. The picture had clearly been taken by a lover, someone she had trusted. But its appearance on Marines United represented an obvious breach of that trust.
…AND A CLASSIC FROM THE ARCHIVES…
The legendary Joan Didion writes about her reverence for water.
(PBS, approx 10 mins reading time)
The water I will draw tomorrow from my tap in Malibu is today crossing the Mojave Desert from the Colorado River, and I like to think about exactly where that water is. The water I will drink tonight in a restaurant in Hollywood is by now well down the Los Angeles Aqueduct from the Owens River, and I also think about exactly where that water is: I particularly like to imagine it as it cascades down the 45-degree stone steps that aerate Owens water after its airless passage through the mountain pipes and siphons.
More: The best reads from every previous Sitdown Sunday>
Source: http://prntscr.com/fub00u