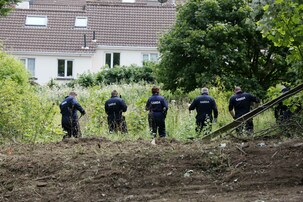 Source: Garda Press
EXCAVATION WORK IS beginning today at a site in Chapelizod, Dublin, after new information gardaí received about the disappearance of Trevor Deely in December 2000.
Deely's case has become one of the most high-profile in Ireland. Despite the publicity around his disappearance, this is the first time in 16 years that investigators have received information significant enough for them to focus on an area of land to search for the young man's remains.

The area being searched today can be seen in the top left of the map.
Source: Google Maps
The night Trevor went missing

The 22-year-old man from Naas in Kildare attended his work Christmas party at the Hilton Hotel on Charlemont Place in Dublin city on the night of 7 December 2000. After the party, he moved on with some colleagues to Buck Whaleys nightclub on Lower Leeson Street.
At around 3.30am on the morning of 8 December, Trevor went to the Bank of Ireland Asset Management building where he worked. It was raining heavily that night and he was going inside to pick up an umbrella.
Inside, he had a coffee with a colleague and less than a half hour later, he left with an umbrella in his hand. The last sighting of the young man was captured on CCTV at the Bank of Ireland ATM on Haddington Road at 4.14am.
Trevor did not turn up for work the next day – a Friday – but it was not until the following Monday that anyone realised he had gone missing.
Searches and appeals
In the early stages of the investigation, family, friends and colleagues searched his route home and plastered the city with posters. The garda sub-aqua unit was called in to search the Grand Canal and the Dodder river. But there was no sign of Trevor.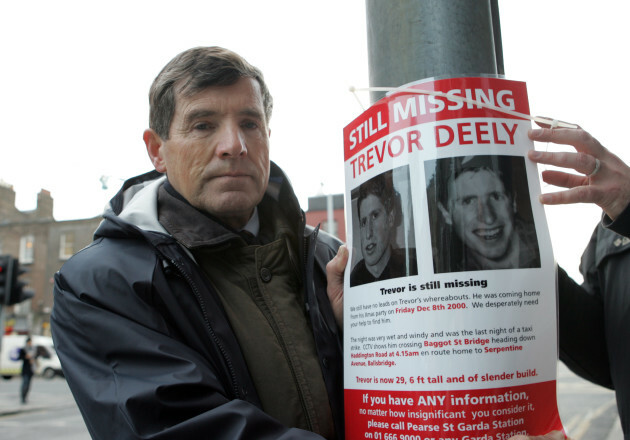 Trevor's father Michael putting up fresh posters on the 7th anniversary of his son's disappearance.
Source: Leon Farrell/Photocall Ireland
In 2010, gardaí released a digitally-altered photograph to give the public an impression of what he would look like ten years after he disappeared.
Five years on, his case was once again highlighted, by both The Irish Times with a series on the missing man, and TV3, which broadcast a documentary by Donal McIntyre.
At the time, Trevor's sister Michele told The Irish Times that she just wanted to "stop all the nightmarish thoughts that you can have, I want to stop the not knowing".
The TV3 documentary included a still from CCTV footage of Trevor captured outside his office building as he made his way inside to get an umbrella on the night he went missing. This footage had not previously been released by gardaí, but it became particularly significant in the most recent appeal this year.
The garda cold case team had launched a review of the investigation in 2016 and after the footage was enhanced by a UK firm, in April this year gardaí released the footage in full to the media.
Investigators said they wanted, in particular, to focus attention on a man seen in three different pieces of CCTV footage, who interacted with Trevor outside his office, and who appeared to follow him when he left a half hour later.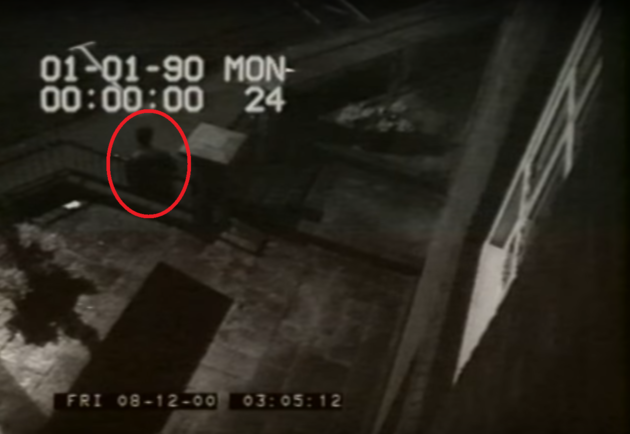 Trevor was seen in footage passing by a man in dark clothing at 3.34am on 8 December 2000. Seconds later, around the corner, he was again seen in footage opening the gate of his office building to go inside.
In this footage, a man in dark clothing could again be seen, this time talking to Trevor. Gardaí said in April they are satisfied this individual was the same man Trevor had passed by a few seconds earlier.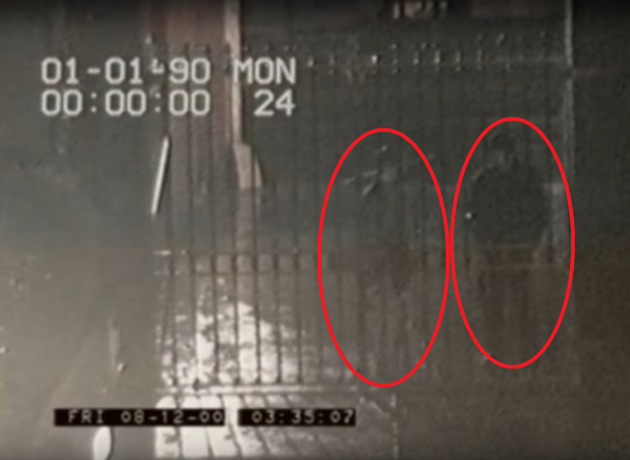 Footage a half an hour later showed Trevor leaving his office building with an umbrella and walking in the direction of Baggot Street Bridge. The next footage, from the ATM on Haddington Road, showed the missing man on this street at 4.14am.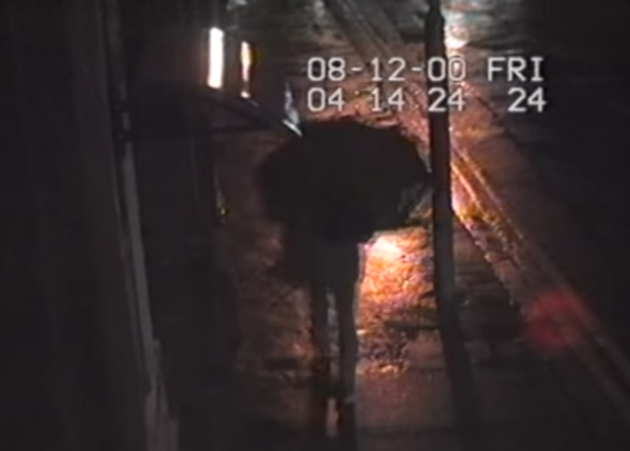 It also showed a man in dark clothing walking behind him.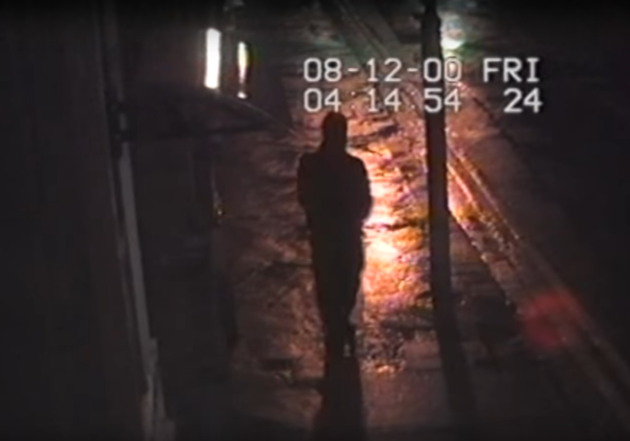 Gardaí said they believed this was the same man from earlier. In a fresh appeal, gardaí and Trevor's family asked this man or anyone who knows him to come forward. Crimestoppers also told reporters at the time that an anonymous donor had offered a reward of €100,000 for any information that would prove significant to the case.

Source: TheJournal.ie/YouTube
Speaking to TheJournal.ie in April, Trevor's brother Mark said the fact that his brother was so widely known is a comfort to the family.
"It means we still have a realistic chance of finding out what happened and where he is.
"I know time has moved on an awful lot, but Ireland is still a small country and people talk. People may overhear a conversation somewhere and maybe," he said.
"Somebody knows something and that person is somewhere. Maybe eventually something will give.
People are probably sick of us and sick of hearing about it, but we need their help as much as we did back in January 2001.
A fresh search 
On Saturday, 12 August, gardaí announced that a search was beginning on the site at Chapelizod.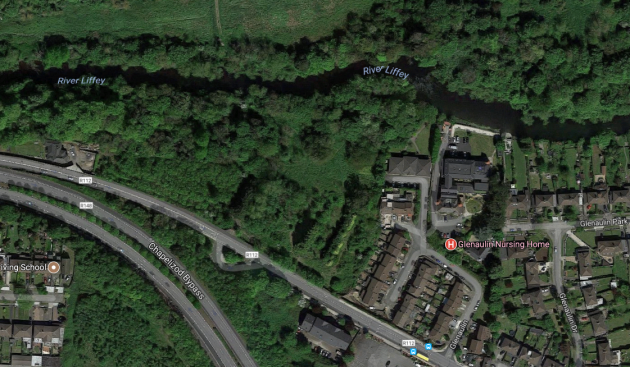 Source: Google Earth
Detective Inspector Paul Costello said that gardaí had begun the search as a result of new information they obtained. He said that this information was not related to the appeal about the CCTV footage  in April.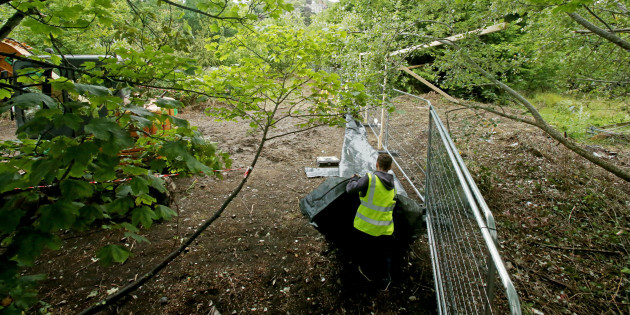 Source: Niall Carson/PA
He described it as the most significant search operation to be carried out since Trevor's disappearance.
Costello said he could not discuss the nature of the information which led gardaí to the search in Chapelizod.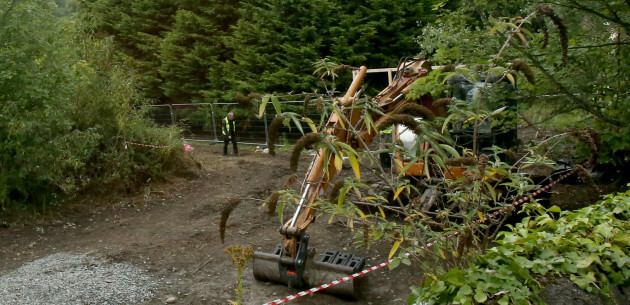 Source: Niall Carson/PA
However, it is reported this morning that gardaí were told a criminal from Crumlin killed the 22 year old the night he went missing and buried his body in the area of land that is now being searched.
"We're at the very early stages of the search," Costello told reporters on Saturday. "As it develops, we'll keep an open mind about what we find and don't find."
Crimestoppers is still offering a reward for anyone with information in relation to this case and can be contacted anonymously on 1800 25 00 25.
Read: Gardaí acting on new information search woods in Dublin as part of Trevor Deely investigation>


Want our daily report from the Disclosures Tribunal straight to your inbox? Sign up here:
Source: http://prntscr.com/fub00u